Siano TV Meron brings live TV to Apple and Android devices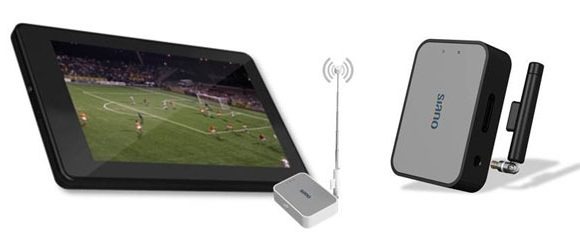 If you're the sort that's keen on having the all of the entertainment options you can get for your Android or Apple device, a new live TV streaming device has debuted called Meron. The device comes from a company called Siano and promises free broadcast TV directly on your Android smartphone or tablet and the iPhone or iPad. The company promises that Meron delivers a true live TV experience with the content being available free of charge.
The system requires no mobile data networks to provide live TV service. You would have to be in a area that is capable of receiving over the air TV broadcasts. Meron is described as a minimalistic CPU-less architecture that allows the TV accessory to be provided at a low price. Inside the little device is a mobile DTV receiver chip and a Wi-Fi transceiver.
The hardware accessory for streaming over the air TV broadcasts is paired with an application available on the App Store and Google Play at no cost. The application is customized by Elgato for Siano. The Meron hardware accessory has an internal rechargeable battery promising three hours of TV viewing time per charge.
The device promises exceptional Wi-Fi range indoors and outdoors. The device supports DVB-T, ISDB-T 1-Seg and Full-Seg (up to SD resolution). Siano says that it is working with electronics retailers and OEMs to get the product onto the market around the world.