Shuttle Computer outs new XS35GTA V3 and XS35V3 mini PCs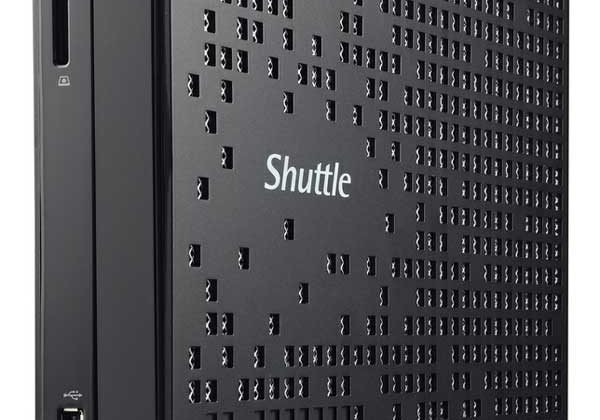 Shuttle has announced the debut of a new graphics card in its slim computing solutions. The company has crammed an AMD GPU inside its new XS35GTA V3 SFF machine, and the XS35V3 gets integrated Intel graphics. Both computers retain their silent fanless designs. One of the two new models has an integrated GPU, and the other has discrete graphics.
The Shuttle XS35GTA V3 is the machine using a discrete ATI Radeon HD 7410M GPU with 512 MB of DDR3 VRAM. The machine runs an Intel dual core Atom D2700 processor and an Intel in M10 Express Chipset. The machine has dual RAM slots supporting up to 4 GB and can support an optional DVD or Blu-ray slim line drive. It also has space for a single SATA HDD or SSD. Shuttle recommends the bare-bones machine to sell for €233.
The other machine is the XS35V3, and it uses a dual-core Intel atom the 2700 processor. Graphics are via an integrated Intel GMA 3650 GPU, and the PC supports an optional DVD or Blu-ray drive. Users can put up to 4 GB of RAM inside the drive and a single SATA storage drive. The XS35V3 will sell for €172.