Shure PG27USB and PG42USB microphones now shipping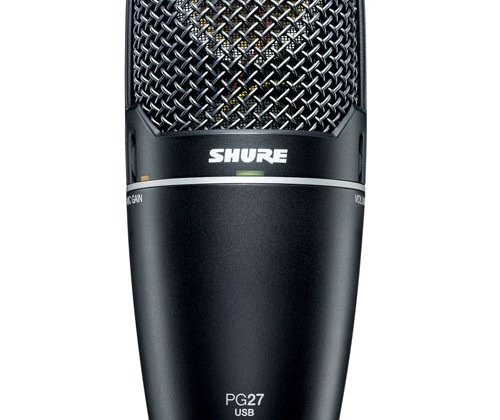 Shure is a name known for audio gear for consumers and professional users. The company makes headphones and a full line of microphones for home users and studios. Shure announced today that its latest line of microphones for home users including the PG27USB and PG24USB are now shipping.
The two microphones connect to PCs using USB allow for recording directly to a computer. Shure claims that both mics are professional caliber and both are Side Address Condenser microphones. The mics are plug-and-play so no software is needed for them to operate.
The units also have a built-in headphone and monitoring port and promise zero latency and a monitor mix control is integrated as well. The difference between the two is that the PG27USB has a flat, neutral frequency response for vocals and a wide variety of instrumental sounds. The PG42USB is designed for use as a lead vocals mic. The PG27USB will sell for $199 and the PG42USB will sell for $249.