Shoelace is Google's latest attempt at making a social network that sticks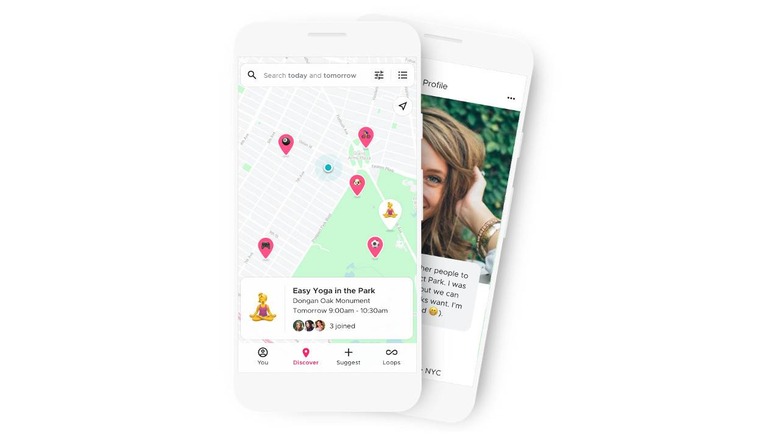 Google doesn't have the best track record when it comes to creating successful social networks, but that isn't going to stop if from trying again anyway. Today the company revealed Shoelace, a new social network centered around finding people with similar interests and meeting in up with them in the real world. In that sense, it almost seems like Shoelace is competing with Facebook on the events front.
A lot of people organize events using Facebook, so it's definitely a worthwhile niche to chase after. Unlike most social networks, the core idea behind Shoelace seems to be focused on meeting new people in person, not necessarily just online. When you join up, you'll select from a list of interests that includes a number of different activities.
Then, each day you'll see nearby events – which Shoelace thematically calls "Loops" – that match those interests you've selected. You'll even be able to organize your own events if you so choose and make plans with other who are using a the app. The app was created by Area 120, a team within Google that handles the development of experimental projects.
"Shoelace is a mobile app that helps connect people with shared interests through in person activities," the FAQ on the app's website reads. "It's great for folks who have recently moved cities or who are looking to meet others who live nearby." Google eventually would like to launch Shoelace in cities across the US, but for now, it's only available in New York City.
Of course, with any app where the goal is to facilitate in-person meetups, safety is going to be a concern, and Area 120 says that many of the communities active on Shoelace require verification when users join. "After installing the app, we ask each user to join a community – which often require verification – to ensure you only attend Loops with people you might want to know," the team said in that same FAQ. "We also work hard to make sure that everything you see in Shoelace – from profiles to Loops – is aligned with our House Rules and community standards."
So, while Google+ tried and failed to go toe-to-toe with the likes of Facebook and Twitter, Google is now thinking that it might be able to find success by taking a more niche approach to social networking. The app is currently available on devices running Android 8.0 and newer or iOS 11 and newer, but you can only get a download link by requesting an invite (and subsequently being approved) through Google.