ShipYourEnemiesGlitter.com owner selling site, tired of dealing with glitter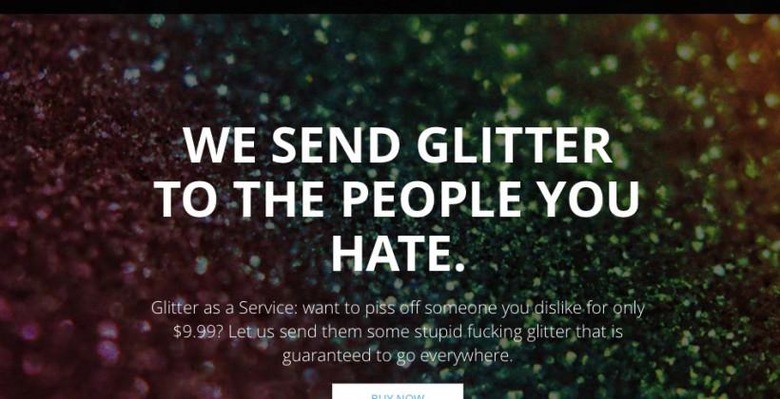 Less than a week after launching, the Australian entrepreneur behind the fiendishly clever ShipYourEnemiesGlitter.com is trying to sell the site and be rid of the awful product he sends people at your request. 22-year-old Mathew Carpenter made headlines with his site that offered to anonymously mail an envelope full of glitter to any address in the world for $9.99. Turns out trying to ship glitter sucks just as much as receiving a "glitter bomb" in the mail.
After receiving thousands of orders within the first day, Carpenter realized the error of his money-making attempt and froze the site, preventing any new orders from being placed. He then went to the site Product Hunt, where he first announced ShipYourEnemiesGlitter.com, and posted: "Hi guys, I'm the founder of this website. Please stop buying this horrible glitter product – I'm sick of dealing with it. Sincerely, Mat."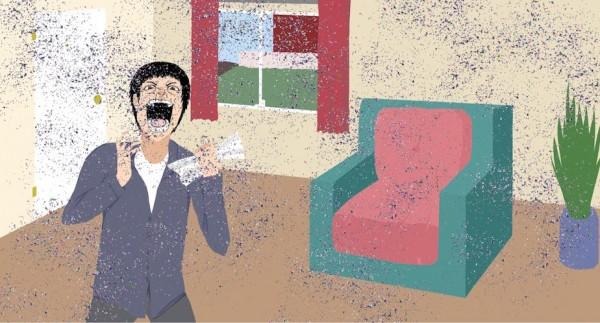 ShipYourEnemiesGlitter.com is now up for auction on Flippa, where it's currently bidding at just over $70,000. Carpenter doesn't say how much glitter the buyer gets (probably none, since he's tired of shipping it already), but promotes the real value in gaining the domain and website, which he points out has become a viral hit. His auction listing details how the site received $20,000 in orders, over 2.5 million visits, and tons of press coverage within the first four days.
Sadly, the only victims now are us (and, of course, those who will receive glitter bombs in the near future), as we're left with no way to have a ton of glitter mailed to someone we despise. But wait! It appears that a pair of Canadians have already stepped up to fill the void, with ActuallyShipYourEnemiesGlitter.com. Our enemies can once again fear opening their mailboxes.
SOURCE ShipYourEnemiesGlitter.com & Flippa
VIA ArsTechnica