SHIELD TV Remote button for Netflix isn't just for Netflix anymore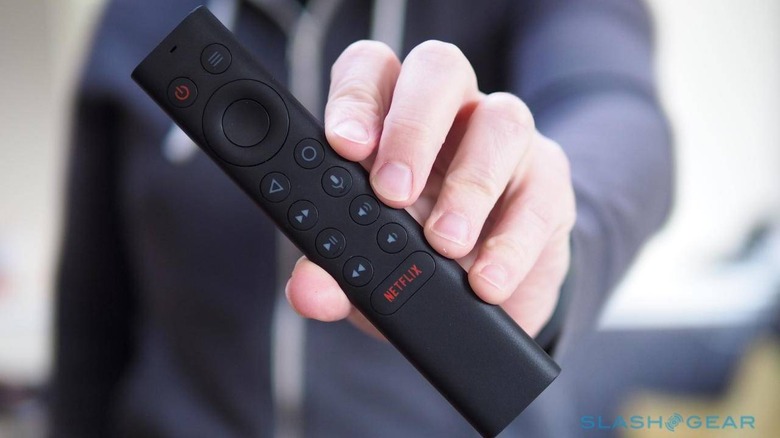 NVIDIA shook things up a bit when it launched its new SHIELD TV products. The Pro model, while looking exactly the same, got a much-needed spec bump while the non-Pro version sported a new and curious tubular design. Both, however, shared one thing in common beyond the Tegra X1 chip. Both had a redesigned and more powerful remote control that may have just gotten more useful thanks to a third-party button remapping app.
Compared to the old SHIELD TV's remote, the new 2019 remote sported a lot more buttons which allow users to have instant access to the most basic controls. That practically means volume and playback controls and, of course, the smart assistant of your choosing.
Oddly enough, NVIDIA seems to have taken a page out of other set-top boxes and added a dedicated button solely for launching Netflix. A clear endorsement of the streaming service from NVIDIA and admittedly perhaps the most common use case for video streaming. Not all, however, will be Netflix fans or even subscribers, which means that the button becomes a practically useless part of the remote they may accidentally trigger.
Not anymore, thanks to a three-year-old app on Google Play Store. XDA recognized developer flar2's Button Mapper app has been remapping volume and even Bixby buttons for some time now and, apparently, it can do the same for Android TV remote control buttons. Simply download the app on the SHIELD TV and set that Netflix button to whatever action you want, no root required.
Some users might worry if the workaround will work forever, calling to mind the cat and mouse chase Samsung made over the Bixby button. Fortunately, NVIDIA doesn't seem that obsessed with locking down every single button on its devices, though it remains to be seen what agreement it had with Netflix to get their name on that button.