Shenmue 3 PS4 physical copy reward announced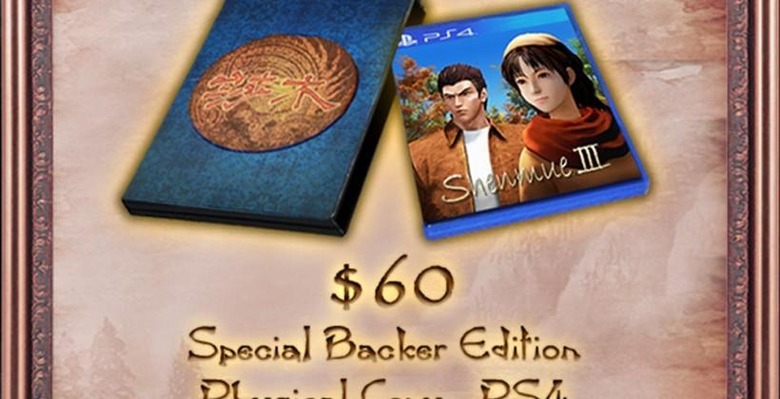 We have been following Shenmue 3 since it was first announced at E3 2015 as a Kickstarter project. The team behind the game has announced a new update recently that will give backers of the project the option of getting the game on a physical disc. Many people prefer to have physical copies of their games rather than download only. Anyone backing the game at $60 or more will have the option of receiving a physical copy for the PS4.
Physical copies will also be offered for PC gamers and download copies are still available. Once the game hit Kickstarter, it destroyed its funding goal in about nine hours. Not too long after it hit Kickstarter, the creators of the game announced that to have a truly open world they needed to raise at least $10 million.
The original goal for the game was $2 million and as of writing, it has raised over $4.3 million with 11 days to go. The odds of hitting that $10 million figure seem to be slim. Shenmue 3 is the next game in the popular series that started back in 1999 on the Sega Dreamcast.
The original game was notable as being one of the only open world, non-linear games available at the time. The second title in the franchise came in 2001 and landed on the original Xbox and the Dreamcast. The third installment has been anticipated for about a decade and a half.
SOURCE: Kickstarter