Shelby American to produce 50th anniversary Cobra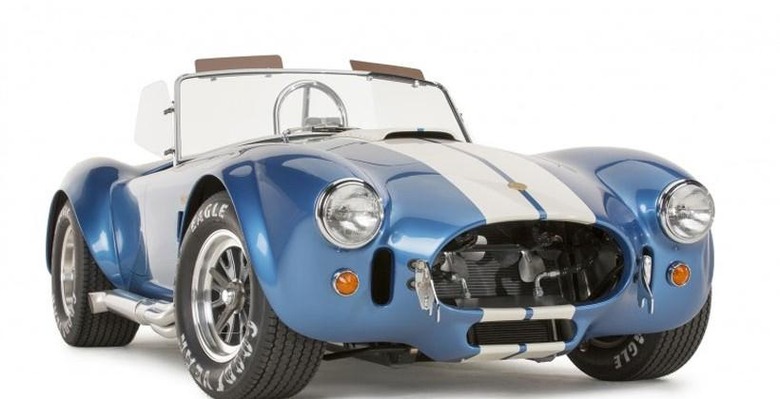 Back in the 60s Carol Shelby and crew created an incredibly fast car by taking a small and lightweight body and shoehorning in a massive American V8. The car went racing in Europe and caused more than a bit of embarrassment when it beat up on Ferrari and other established brands around the racing circuit. Those cars were also made for the street and are some of the most expensive and desirable of the sports cars from the 60s.
Shelby American has announced that it will be producing a 50th anniversary edition of the Shelby Cobra that can be bought with or without the requisite big block engine. There will be 50 of the cars produced to celebrate the anniversary and each will be documented in the "World Registry" along with the 343 original cars built in the 60s.
There will be some options for buyers such as a fiberglass or aluminum body. The fiberglass bodied version will start at $120,000 minus the drive train. The aluminum-bodied car, which is the shiny mirror version in the images here, will sell for $180,000. It seems you won't actually be able to choose the car in the polished mirror finish though.
Adding an engine will up the price quite a bit with a 400hp big block adding $50,000 to the price and a 700hp unit adding $70,000. All told, you will drop about $250,000 on a 700hp 427 Shelby Cobra. These cars will certainly be collector's items in the future and odds are they will be worth more than what you pay for them. Each of the cars can be built by a dealer or the customer and will have a 1965 MSO. The cars will be Guardsman Blue with white stripes and make its debut on January 12 at the Barrett-Jackson auction in Arizona.
SOURCE: Gizmag