Sheep View project on Faroe Islands gets some help from Google Maps team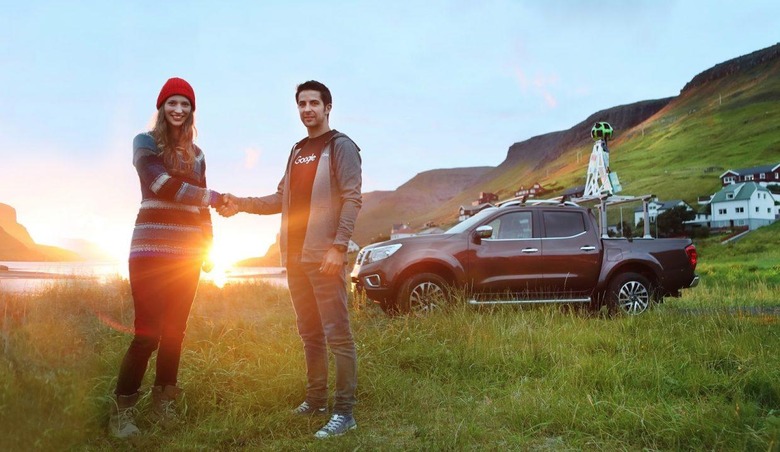 Last month, we told you about Sheep View 360, an initiative undertaken by the residents of the Faroe Islands archipelago that aimed to map the islands with solar powered 360-degree cameras mounted on the backs of sheep. It may seem like a silly idea, but when Google Maps hasn't visited and you want tourists to be able to check out the islands through Street View, you have to be creative.
At the time, one resident by the name of Durita Dahl Andreassen said that she hoped the Sheep View project achieved two things: first, that it captured the interest of potential tourists, and second, that it convinced the Google Maps team to come out and do some official mapping of its own. The original news stories and the video of Sheep View 360 in action – which you can see below – definitely helped in achieving the first goal quickly, and now it would appear the second goal has been completed as well.
Google has sent the Maps team to the Faroe Islands to supply residents with a trekker and multiple 360 cameras through the Street View camera loan program. The team arrived last week and has been training interested residents in how to use the equipment to officially map their islands for Street View. It seems that Andreassen's plan to get Google on the islands was a smashing success.
If you find yourself on the Faroe Islands and want to lend a hand, Google says you can rent Street View equipment from the Visit Faroe Islands office in Tórshavn or Atlantic Airways at the airport. Just as well, if this has inspired you to capture Street View images in an area Google hasn't visited yet, the company encourages folks to grab a 360 camera of their own and get to snapping or, barring that, signing up for the Google Street View camera loan program.
SOURCE: Official Google Blog