Sharp RoBoHoN walking robot phone starts shipping next month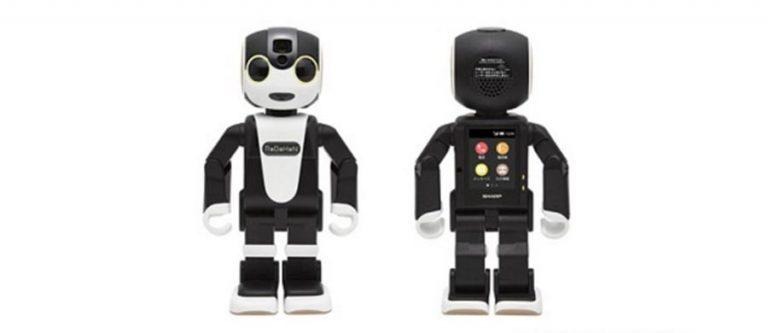 It's a robot and a phone, and it's called RoBoHon. No, it's not a mobile phone in the shape of a robot — it's an actual walking robotic that happens to be small enough to carry around with you while out and about, never mind how eccentric you'll look holding a humanoid robot against your head. RoBoHoN is particularly focused on hands-free control, featuring a projector, speaker, and camera, among other things.
RoBoHoN measures 19.5cm/7.6in in height, and is equipped with basic phone functions as well as some 'smart' functions like accessing email and viewing content. The laser projector auto-focuses to project photos, maps, and other things onto a nearby flat surface, no hands necessary. The back of the robot phone has a display, though, if you're somewhere that a projector isn't appropriate.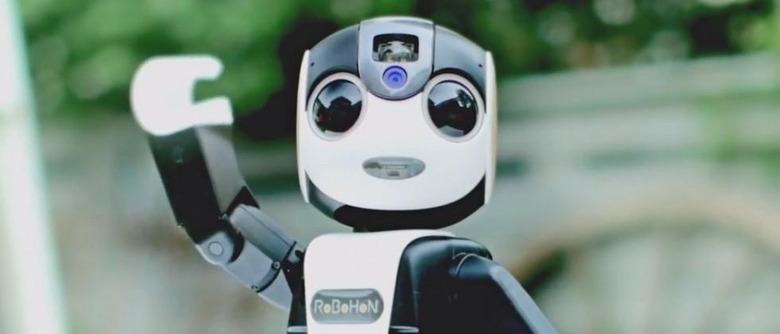 As well, RoBoHoN supports both 3G and LTE data networks, and is able to learn how to more naturally communicate with its owner over time as its learns how it is commonly used. The device was created by Sharp in collaboration with Robo Garage Co.'s CEO Tomotaka Takahashi.
It was first announced in October, and will be going on sale in Japan starting May 26 for 198,000 Yen. It isn't clear whether Sharp plans to launch it overseas, though it doesn't seem likely. Check out the video below to see the robot-phone in action!