Sharp issues recall on LC-32SB28UT 32-inch LCD TV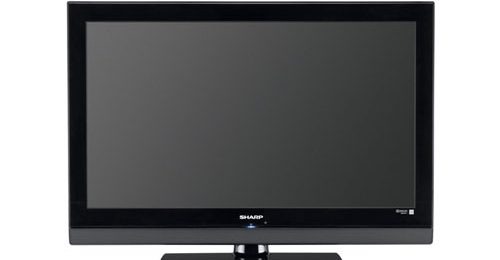 Sharp has announced a recall on one of its LCD TVs that has a 32-inch screen. The set is the LC-32SB28UT and the recall is being issued in conjunction with the Consumer Product Safety Commission. Sharp says that anyone owning the TV should stop using it immediately or risk injury.
According to Sharp, there were about 9,000 of these TVs sold. The problem forcing the recall is that the TV's stand has a neck that can break and cause the set to top over possibly resulting in injury to the consumer.
So far Sharp says that no injuries have been reported resulting from the issue. Not all sets of the model are covered in the recall, only those made from March 2010 through April 2010 and covering specific serial number ranges. The serial numbers include 0028 32837 through 0028 35190; 0048 57501 through 0048 59020; 0048 61401 through 0048 64020; 0048 72001 through 0048 78800. Any sets of the model number outside those serial number and manufacturing ranges are not covered in the recall. Sharp will replace the stand at no charge.