Sharp Galapagos 7-inch WiMAX tablet launches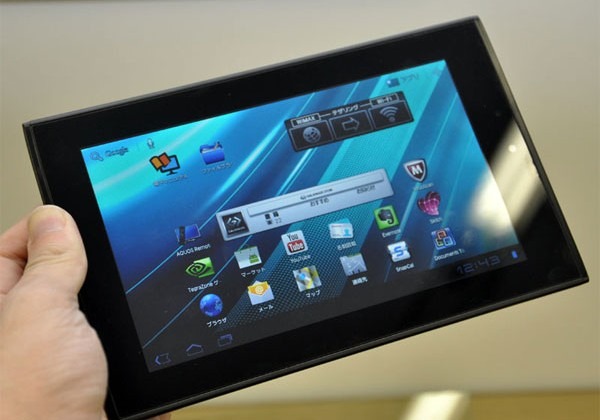 Back in September, we reported that Sharp had killed off its 10.8-inch and 5.5-inch Galapagos tablets. When the tablets were axed there was still a 7-inch version coming that Sharp hoped would be able to generate more interest than those other two tablets did. That new 7-inch tablet has now been spied and it has some nice features.
The tablet is the Galapagos EB-A71GJ-B and it has a 7-inch screen and runs Android 3.2. The tablet also has WiMax support. The tablet is tipped to be launching on September 12. WiFi is built-in as well and the tablet can be used for WiMax tethering of other devices. The hotspot functionality will support up to seven other devices.
The 7-inch screen resolution is 1024 x 600 and the chip inside is a Tegra 2 with dual-cores. The tablet has 1GB of memory and has a microSD card slot. Internal storage is 8GB and Bluetooth is integrated as well. Sharp also gave the tablet HDMI output for watching on TV as well. The rear camera is a 5MP unit and the front is 2MP. The tablet may get an Android 4.0 update as well.
[via AV.watch]