Sharp AQUOS R Comes With High-End Specs, Rotating Dock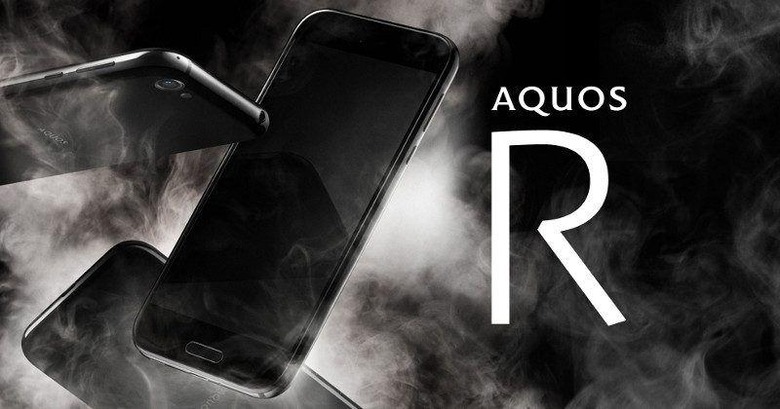 While we're looking to either Sony or OnePlus to bring the next smartphone powered by the Qualcomm Snapdragon 835, we might have overlooked one potential candidate. Granted, Sharp isn't exactly a common name in the smartphone market outside of Japan. So when it comes out with something like the AQUOS R, it's hard not to take notice. While not as glamorous as an LG G6 or Samsung Galaxy S8, the Sharp AQUOS R still packs top-tier hardware and throws in its own AI-assistant and a rather strange charging dock to go along with it.
HTC has its "U" and Sharp has its "R". The AQUOS R's features can be summarized, says Sharp, into 4 R's. First is "Reality", which refers to the smartphone's capability to display close to real-life images, thanks to Sharp's popular IGZO LCD technology and the phone's 5.3-inch 2560x1440 screen. The AQUOS R also boasts of HDR capabilities, though you'd be hard-pressed to find HDR content for mobile.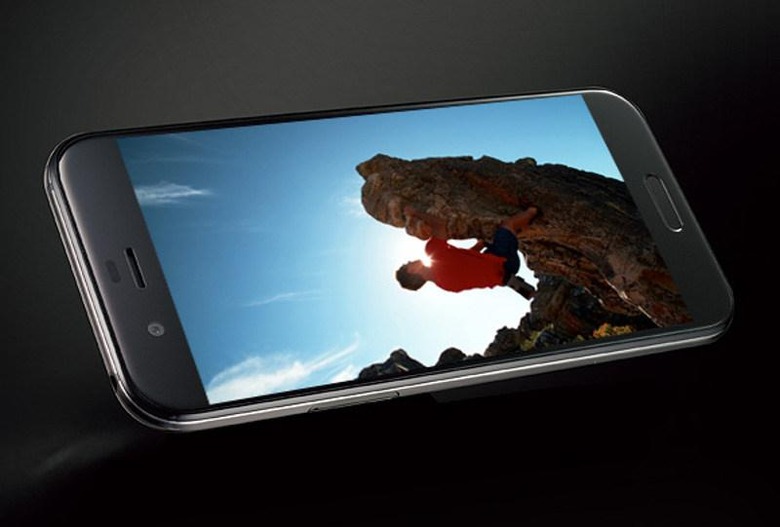 The second "R" is "Reliability", which, for Sharp, amusingly means a fingerprint scanner. More interesting is "Response", which points to the smartphone's powerful specs. That includes the aforementioned Snapdragon 835 and 4 GB of RAM. The 64 GB of storage uses the faster UFS type. The rear camera's sensor measure 22.6 megapixel, paired with an f/1.9 lens, and features like OIS. The front camera has a 16 megapixel sensor with a wide-angle lens. Battery is rated at 3,160 mAh and supports Qualcomm's Quick Charge version 3.0.
Perhaps the most interesting "R", however, is "Robotics". Which is really just a fancy way of saying that Sharp is developing its own personal AI assistant. Sharp calls it "Emopa" and, as the name suggests, is inclined more towards emotions in addition to the usual context-aware information. For example, you can select from three different "characters" instead of being locked into just a single persona. Sharp is also positioning Emopa as a conversation partner rather than just a virtual secretary.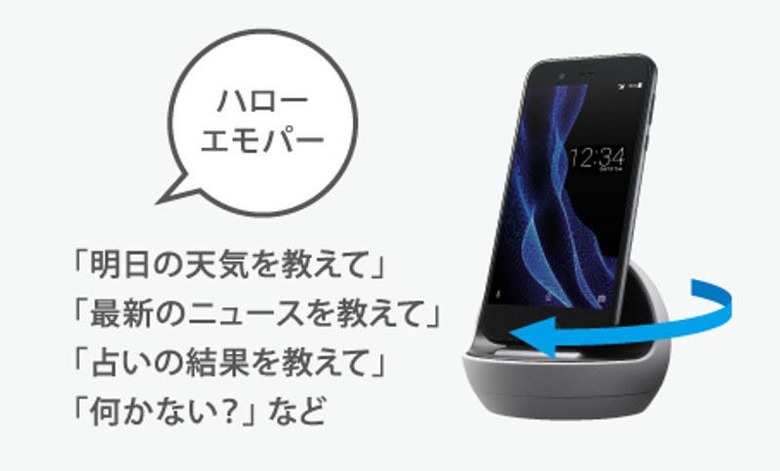 The AQUOS R also has a rotating charging dock that works with Emopa. Emopa determines the direction of your voice and follows you by rotating the dock to make the phone face you at all times. Sharp has not yet announced availability details of the AQUOS R.
SOURCE: Sharp