Sharp 32-inch 4K touchscreen monitor to get OS X compatibility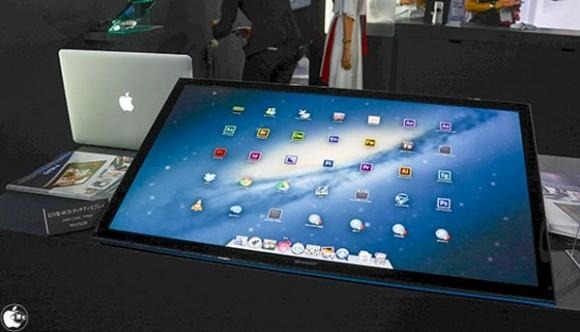 A lot of computer users out there looking forward to 4K resolution monitors allowing them to get higher-quality images and more information on the screen at one time. Sharp has a 32-inch 4K resolution touchscreen monitor that it is aiming at retail and commercial applications. The screen supports 4K resolution of 3840 x 2160.Sharp has announced that it will eventually have drivers for that 32-inch display that bring touchscreen support for Mac OS X users. There is no specific timeframe offered on when exactly those drivers will turn up. The 32-inch 4K touchscreen monitor was originally introduced back in January during CES 2013.
If you missed the announcement about the monitor during CES earlier this year, some of the basic specs are as follows. I already mentioned that it has a native resolution of 3840 x 2160. The display uses an IGZO LCD panel.
The touch interface uses capacitive technology and supports pen input. During CEATEC Japan, Sharp showed the monitor while running OS X, during CES no OS X demonstrations were offered.
SOURCE: MacRumors