Sharp 20-inch AQUOS DX features Blu-ray burner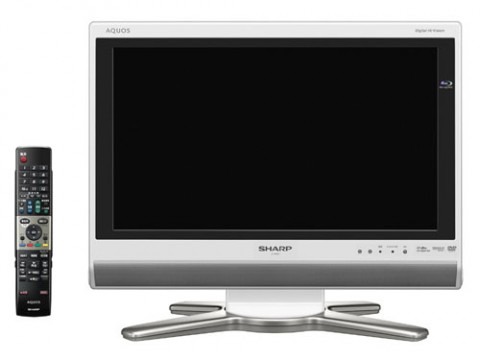 Sharp showed off their latest HDTV offering today, which is a little bit different than the standard fare. This LCD HDTV features a Blu-ray burner built-in, adding a slew of new functions and expanding the company's AQUOS range of products.
Called the AQUOS DX, this 20-inch LCD HDTV also has a digital TV tuner built in, making it easy to record TV broadcasts onto BD-R/R DL and BD-RE/RE DL. The device can also playback regular DVDs and media DVDs that contain various file types such as AVC and MPEG-4.
It's easy to program the Blu-ray burner to record your favorite shows with a menu and program guide. The TV itself sports a 1,366 x 768 resolution and 720p with a 450cd/m2 brightness and a 1,500:1 contrast ratio. Two speakers are built in, plus two HDMI ports and a VGA, D4, RCA and S-video input is included. The 20-inch AQUOS DX, also known as the LC-20DX1, will be available in Japan on June 20th for the equivalent of $1,590.