Sharkoon USB 3.0 packing Rapid Case drops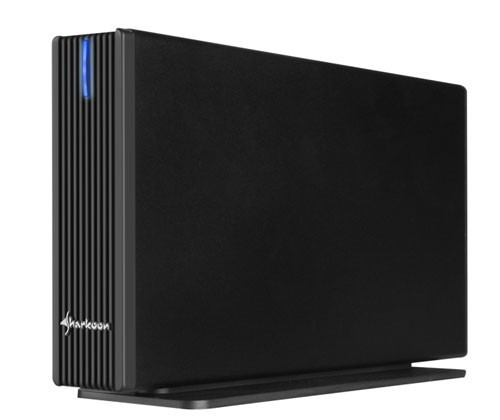 Sharkoon has offered up a new external case for your extra 3.5-inch HDDs with the SATA interface that will let you use those drives as external storage. The new enclosure uses USB 3.0 connectivity for blazing fast data transfers and access.
The case is made from solid aluminum. It is also compatible with 2.5-inch HDDs as well. In addition to USB 3.0 connectivity, the drive also supports USB 2.0 and eSATA connections.
The Rapid Case measures 205mm L x 115mm W x 35mm H and weighs 460g. It will work with Windows XP, Vista and 7 operating systems and ships with the needed USB 3.0 cable. The device sells for 29.90 euros.