SHADOWGUN: Deadzone Multiplayer for Android hands-on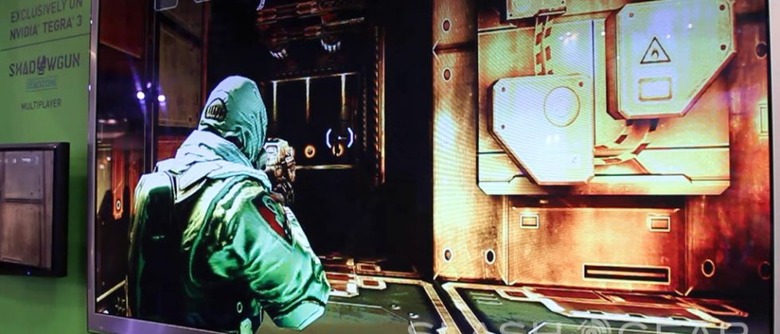 Here at the NVIDIA Tegra 3 booth at Mobile World Congress Madfinger Games and NVIDIA are showing off their latest game for Tegra devices. SHADOWGUN: Deadzone will be their Tegra 3 multi-player third person shooter and is coming this March. Check out the hands-on video of this impressive game below.
What they have on display for everyone to enjoy and demo is the NVIDIA Tegra 3 powered Transformer Prime tablet displaying the new Deadzone over HDMI-out to the big screen. Then we got to enjoy some 1-vs-1 using wireless game controllers by Logitech for truly a console quality gaming experience. This was briefly shown at CES but things look even better on the big screen.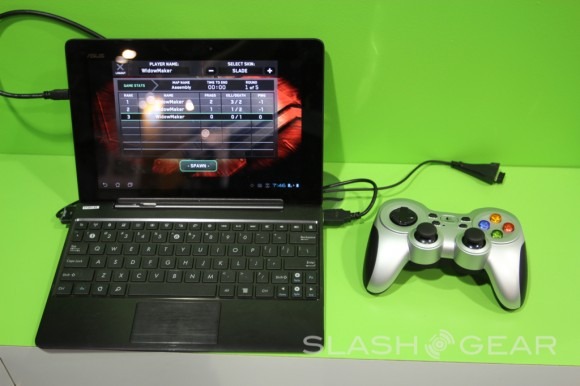 The demo truly shows the power of the NVIDIA Tegra 3. Being able to play multiplayer 3rd person gaming with up to 8 players is quite impressive. Shooting others in the face and tossing grenades all sounds great right? SHADOWGUN: Deadzone will have deathmatch, team deathmatch and over 6 levels when it launches. The only issue we see is this will be a freemium game where users wont have to pay to play, but in-game purchases are needed to advance or to upgrade weapons.
[vms 8cdefce4de5ddc18befa]
Everything looks quite impressive so far from NVIDIA and Madfinger Games. We can expect the title to land in the Android Market sometime near the end of March. We'll be sure to review all the action once it becomes available.