Sexy Dunhill solar charger looks like Apple gear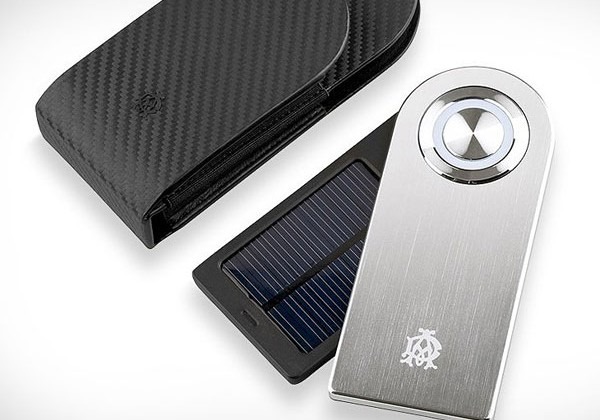 I have seen a bunch of different solar chargers for gadget and gear over the years. Generally, the folding solar chargers that I have seen or tested don't look good and many of them have very suspect build quality. This doesn't appear to be the case with the new Dunhill Solar Charger. This thing is made from aluminum and has a leather pouch to store it in.
The company that makes the device doesn't offer much in the way of technical details on the charger. I guess it's geared more towards the well-heeled that just want it to look good and work. What the company does say is that it will provide 30 hours of charge time for a mobile phone or MP3 player and the internal battery charger via USB and the solar panel.
What I want to know that isn't mentioned is how long exactly that solar panel will need to charge the internal battery. I suspect that it would be a number of hours just as other charges need. The leather case will protect the charger and has a carbon fiber embossed design on it. The price hasn't been announced at this time and availability is a question as well.
[via Uncrate]