Serious about mobile photography? So is Beastgrip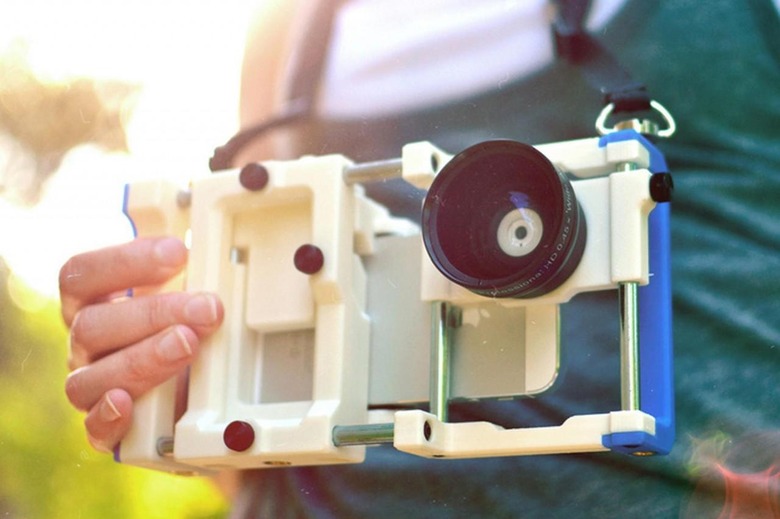 Mobile devices have pretty robust cameras, but lack a lot of functionality we find with dedicated DSLR units. The flash is suspect if you want a great shot, and the various add-ons make finding the right balance hard. If you've wanted a way to take some of your standalone camera stuff and use it for your iPhone, Windows Phone or Android device, Beastgrip may be your best bet.
The rig allows you to slip just about any smartphone into it, and lets you use virtually any accessory you want. Beastgrip takes your phone's camera hardware/software and makes it the base for a nearly endless array of possibilities. Have a lens or flash from your big DSLR you want to use with your smartphone? No problem.
A cold shoe mount, 37mm lens mount, and five 1/4-inch mounts back up a widely customizable setup for your smartphone. The dual spring mount makes getting your smartphone in and out really easy, too. Put it on a slider, a tripod — anything; your phone is now a base for endless possibilities.
Each rig is handcrafted in Chicago, with 90% of the material coming from the USA. For the fashion conscious, Beastgrip comes in a variety of color options to suit your individual style. For the serious mobile photographer, the setup offers much more than anything else out there. Beastgrip is available now through Grand Street, and though it runs $75 — it's well worth it to get the perfect shot.
Source: Grand Street