Sennheiser unleashes several new headphones at CES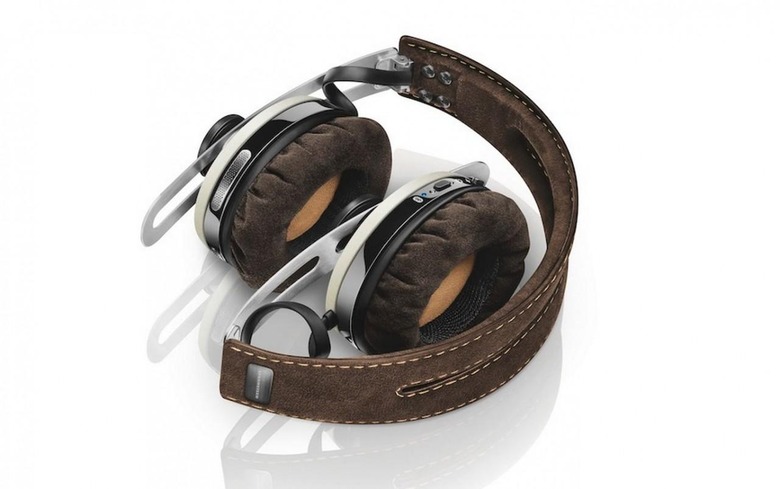 Sennheiser is back with some new headphones, hawking its wares at CES 2015 to both fitness enthusiasts and those who prefer to listen to their music without a cable shackling them to their gadgets. A couple of SPORTS earbuds and several RS, Urbanite, and Momentum headphones deck out its offerings, bringing with them features like NFC, long battery life, noise isolation, and durability to meet a variety of needs. All the while, these cans include design elements any Sennheiser fan will recognize.
First up are the new SPORTS earbuds, including the CX 686 SPORTS, OXC 686 SPORTS, PMX 686 SPORTS, and the MX 686 SPORTS. The MX and PMX both feature open acoustics while the CX and OXC have closed designs. All four, meanwhile, feature a lightweight construction with water resistance and the promise of comfort.

The new Urbanite XL wireless headphones, meanwhile, offer Bluetooth 4.0 for wireless connectivity with a smartphone or other device, as well as a touch-panel interface on the right side and an optional inline microphone for taking calls.
The new Momentum headphones are also wireless and bring with them a folding headband for easy use while traveling. Both ultra-long battery life (up to 22 hours on a charge) and Active Noise Cancellation make this unit particularly notable.
Rounding out the new offerings is the RS line update, which four new models high a wide range, wireless connectivity, and — depending on model — an optional bass boost. There's no word on any pricing or availability yet.