Sennheiser PXC 550 Wireless headphones have 30-hour battery life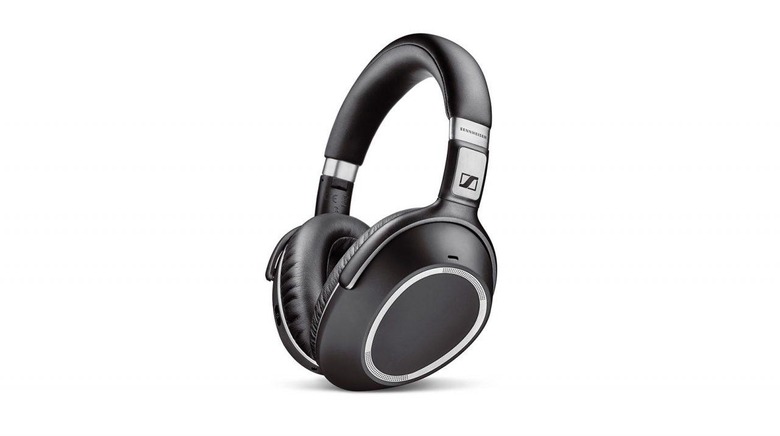 Sennheiser has introduced a new pair of headphones called the Sennheiser PXC 550 Wireless. This model features wireless connectivity and is aimed at the "discerning business traveller," according to Sennheiser. Users will get up to 30 hours of run time on a charge, as well as a tunable listening experience facilitated by Sennheiser's CapTune app. The user can also enable an adaptive noise cancellation feature called NoiseGard.
Sennheiser makes it clear the headphones are designed for travelers who spend a lot of time on a train, in a car, or similar places where a combination of long run time and noise cancellation is necessary. The company indicates, though didn't explicitly say, that turning on the NoiseGard feature will reduce the 30-hour battery run time, though it says that it can still "span the world on a single charge" with the noise-cancellation feature enabled.
As well, users can adjust the audio to their own tastes using the aforementioned mobile app. The headphones use a touch control panel and voice command system for adjusting the settings, and the model automatically pauses any calls or music going to the device when the wearer removes the headphones.
Music is delivered over Bluetooth and pairing is made faster with NFC support. The PXC 550 Wireless headphones also feature an array of three microphones for high-quality audio during phone calls. The unit, as far as design goes, has a collapsible design for folding the headphones into a compact shape and storing them away when not in use.
Sennheiser is offering the PXC 550 now for $399 USD.