Sennheiser PXC 480 travel headphones boast hybrid active noise cancellation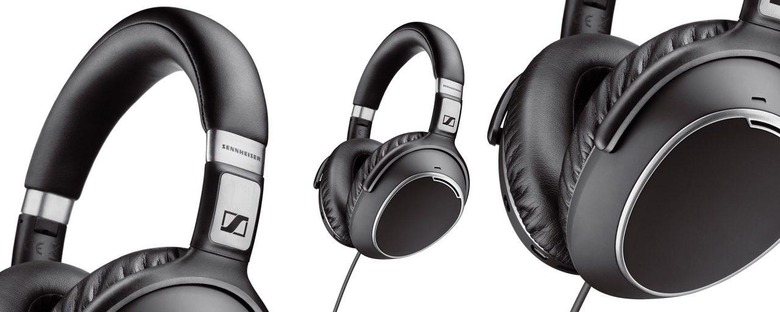 Sennheiser has introduced a new pair of high-performance wired headphones called the PXC 480. These headphones are designed for travel, and join the similar and recently launched PXC 550 Wireless. Because these headphones are targeted at travelers — and, it seems, especially targeted at those who take flights frequently — they include NoiseGard hybrid active noise cancellation that works with an internal battery offering up to 50 hours on a charge.
According to Sennheiser, the PXC 480 "brings the essence of our PXC 550 Wireless to the wired realm." Wired headphones, of course, being required on airplanes. The headphones include a TalkThrough feature for talking and hearing others without having to take the headphones off; they can also provide noise cancellation without playing music by detaching the audio cable, helping make those long-haul travel naps more comfortable.
The cable features an in-line smart remote and an integrated microphone — Sennheiser says the microphone is high-quality — for taking calls while wearing the headphones. As far as design goes, Sennheiser says the PXC 480 is build to match the "premium environment" that comes with traveling in business class, but doesn't sacrifice durability.
The company says the earpads were made based on its research about the human ear, though there are no details about the materials used. The headphones can fold into a more portable collapsed design, and there's a travel case included with the unit that is described as discrete.
Sennheiser will launch the PXC 480 this upcoming November. Price hasn't been stated.