Sennheiser Momentum In-Ear Black Chrome earbuds unveiled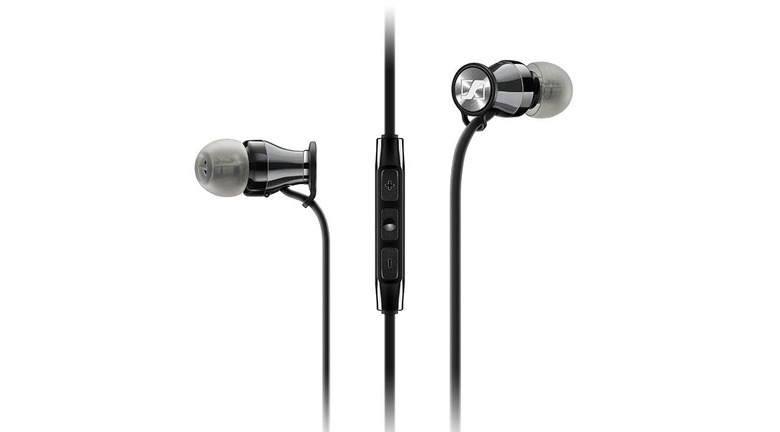 All has been quiet on Sennheiser's Momentum product front until recently — the company has introduced a new pair of Momentum In-Ear headphones in Black Chrome. The announcement was made as part of Sennheiser's upcoming IFA 2015 showcasing, and they'll be launching in September to coincide with the event's arrival. The new black chrome version is similar to the black red variant that Sennheiser introduced last September around IFA, but will feature a new sleek design that stands out from the crowd.
The upcoming black chrome Sennheiser earbuds will feature both stainless steel components and smaller details with a mirror chrome finish. There will be an elliptical cable with the same tangle free design that we have seen on Sennheiser's previous Momentum headphones, as well as Sennheiser's latest transducer technology for a high bass response and detailed vocals.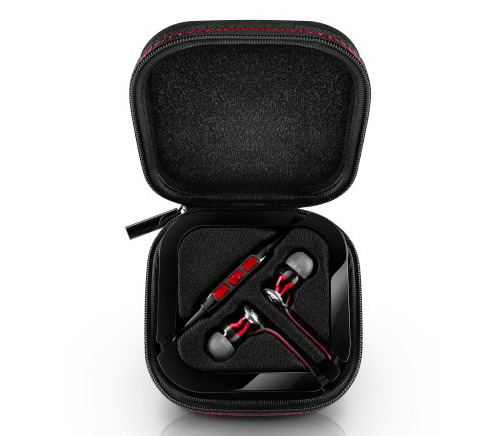 Note: featured above is Sennheiser's red and black Momentum earbuds.
As with the previous earbuds, the new Momentum Black Chrome in ear headphones will feature a three-button in line remote with a built-in microphone for both taking calls and controlling music.
Sennheiser plans to release the new upcoming earbuds in two variations: one variation that is optimized for iOS devices such as the iPhone, and another pair that is optimized for Android and Windows devices. Pricing has not yet been revealed. The models will include a carrying case such as the one you see above, as well as a two year warranty.