Seinfeld's Next 'Comedians In Cars' Will Star President Obama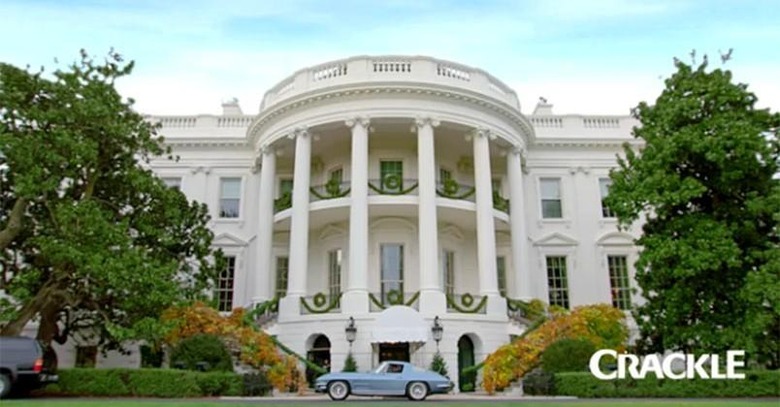 Comedian Jerry Seinfeld, as most people know, has a web series called "Comedians in Cars Getting Coffee," and it revolves around exactly what the name suggests. The series has had many high-profile guests partaking in witty conversation with Seinfeld, but none as high profile as this upcoming season's special star: President Obama.
The guest star was hinted at in the Season 7 trailer (below), which ends with Seinfeld pulling up in front of the White House and placing a call to President Obama. According to the WaPo, Seinfeld filmed his episode with the President on December 7 soon after the president's TV address on terrorism.
According to reports, President Obama and Seinfeld both alternated driving around a classic Corvette Stingray on the White House's South Lawn, and they, of course, had a talk over coffee. In this case, the talk is said to be about the more mundane parts of Obama's life.
UPDATE: You can now see this action on Crackle.
The announcement isn't entirely surprising. Not too long ago, President Obama revealed that Seinfeld is one of his favorite comedians. As well, Obama hasn't shied away from similar entertainment appearances; for example, he appeared on Zach Galifianakis' "Between Two Ferns."
SOURCE: Washington Post