Seinfeld is finally coming to Netflix: Here's when to watch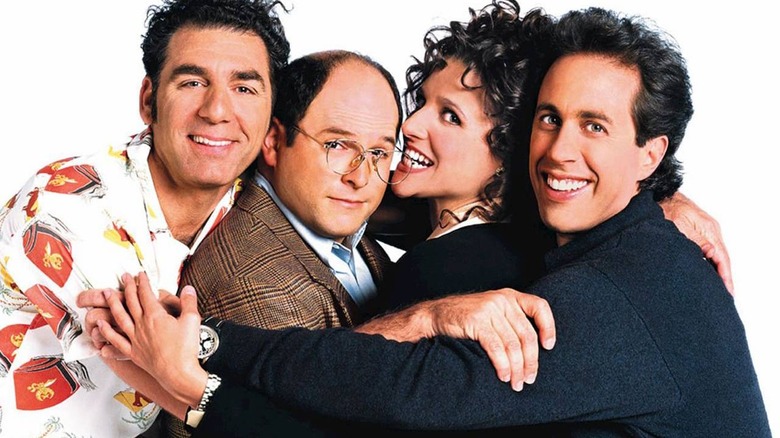 As far as sitcoms go, there's few out there that are as enduringly popular as Seinfeld. Despite that popularity (or as a symptom of it), those who want to stream the show here in 2019 are limited in their options. Though services like YouTube and Amazon have digital episodes and seasons for sale, the only subscription service on which you can stream Seinfeld is Hulu – at least here in the US.
It's been that way for years, but that's all going to change in the near future. Netflix revealed today that it will offer Seinfeld beginning in 2021, having won the streaming rights to the show. In a couple of years, all 180 episodes will live on Netflix, giving the company a big name to tout to potential subscribers.
Jerry &
Elaine &
George &
Kramer &
Netflix

All 180 episodes of the Emmy-Award winning Seinfeld are coming to Netflix — worldwide! — starting in 2021 pic.twitter.com/tLvcCKH4vl

— Netflix (@netflix) September 16, 2019
Of course, for those who aren't subscribed to Netflix, this new deal doesn't make it any easier to stream episodes of Seinfeld. When 2021 rolls around, Seinfeld will be available only through Netflix and not available anywhere else. Essentially, here we have Seinfeld making the jump from one streaming provider to another without anything resembling broader availability on the table.
According to The Los Angeles Times, Netflix won a bidding war for the rights to stream Seinfeld. Netflix will be able to stream the show for five years once this new contract goes into effect in 2021, and episodes will be available worldwide. The terms of the deal weren't disclosed, but anonymous sources speaking with The Los Angeles Times say it was more than $500 million.
So, there you have it: in a couple of years, Seinfeld will make a big jump to Netflix, giving the company a very popular show to add to its lineup. Since the change won't happen until 2021, we still have a while to wait, but we'll keep an ear to the ground for more.