Sega Genesis Mini will launch globally with 40 games in September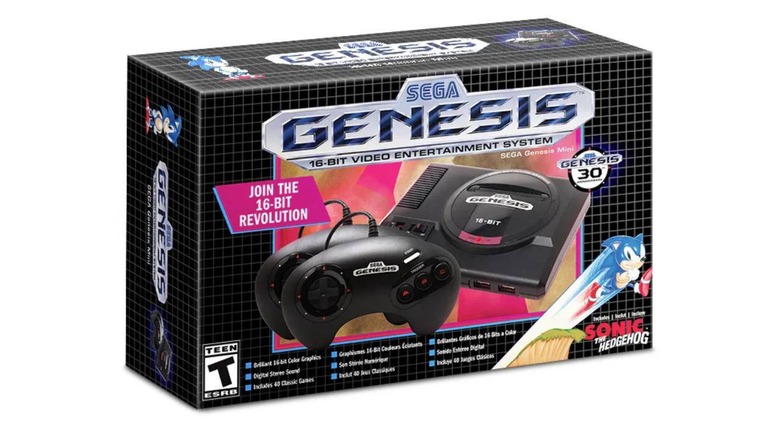 During the Sega Fes 2019 event this weekend, Sega announced plans to launch the Sega Genesis Mini globally on September 19. The version intended for the US market will differ in some ways from the version launching in Japan, such as the inclusion of two Genesis controllers with three buttons instead of the six-button variant. The US model will include 40 popular Genesis games.
Sega revealed details about the miniature console in Tokyo today, stating that the US version will be sold for $79.99 USD; pre-orders are expected but details on when they will begin weren't provided. Though the Japanese market version of the console will be offered with one- and two-controller options, the US version will only be sold in the two-controller bundle.
In addition to supporting the three-button controllers, the Sega Genesis Mini will feature an HDMI port for use with modern displays, plus its power cable and adapter. Though we know there will be 40 games pre-installed on the mini console, only 10 have been revealed at this time:
- Ecco the Dolphin

- Castlevania: Bloodlines

- Space Harrier II

- Shining Force

- Dr. Robotnik's Mean Bean Machine

- ToeJam & Earl

- Comix Zone

- Sonic the Hedgehog

- Altered Beast

- Gunstar Heroes
Players will be able to save their games at any point during gameplay. The US version of the console will be based on the first-generation Sega Genesis that launched in North America in 1989. As expected, the overall console will be shrunk to a smaller size, something that's possible thanks to the new hardware and digital, rather than cartridge, games.
Sega is expected to reveal pre-order information soon.