Sega Genesis Classics gives Switch a huge gift in December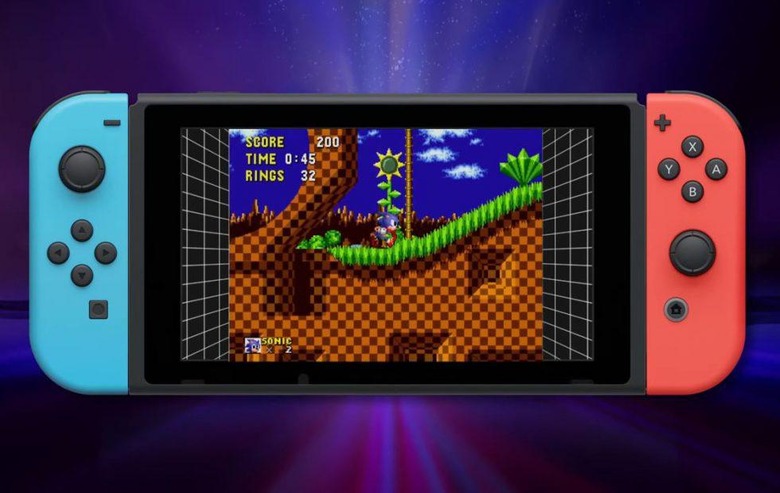 Back in March, Sega announced a new mega compilation of Genesis games called – what else? – Sega Genesis Classics. At the time, the release was only confirmed for Xbox One, PlayStation 4, and PC, with a Switch version mysteriously missing from Sega's announcement. Last month, Sega righted that particular wrong by confirming a Switch version of Sega Genesis Classics, and today we're finding out when it will arrive.Sega Genesis Classics will launch on the Nintendo Switch on December 7, 2018. That's a strange day for Sega to pick – while it does mean that Sega Genesis Classics will arrive in time for the holidays, it also means that it'll definitely be overshadowed by Super Smash Bros Ultimate, which launches on the same day. For better or worse, Sega doesn't seem to be worried about that, even though it seems like most Switch gamers won't be playing anything but Super Smash Bros on December 7.
In any case, Sega Genesis Classics seems like a perfect compilation for anyone who had a Genesis or Mega Drive (depending on where you live in the world) growing up. The compilation ships with more than 50 games from the era, including some of the console's biggest titles. Have a look at the full list below:
Alex Kidd in the Enchanted Castle

Alien Soldier

Alien Storm

Altered Beast

Beyond Oasis

Bio-Hazard Battle

Bonanza Bros.

Columns

Columns III: Revenge of Columns

Comix Zone

Crack Down

Decap Attack

Dr. Robotnik's Mean Bean Machine

Dynamite Headdy

ESWAT: City Under Siege

Fatal Labyrinth

Flicky

Gain Ground

Galaxy Force II

Golden Axe

Golden Axe II

Golden Axe III

Gunstar Heroes

Kid Chameleon

Landstalker

Light Crusader

Phantasy Star II

Phantasy Star III: Generations of Doom

Phantasy Star IV: The End of the Millenium

Ristar

Shadow Dancer: The Secret of Shinobi

Shining in the Darkness

Shining Force

Shining Force II

Shinobi III: Return of the Ninja Master

Sonic the Hedgehog

Sonic the Hedgehog 2

Sonic 3D Blast

Sonic Spinball

Space Harrier II

Streets of Rage

Streets of Rage 2

Streets of Rage 3

Super Thunder Blade

Sword of Vermilion

The Revenge of Shinobi

ToeJam & Earl

ToeJam & Earl in Panic on Funkotron

Vectorman

VectorMan 2

Virtua Fighter 2
The final tally is 51 games, though one thing that immediately sticks out about that list is the fact that it doesn't have the entire Sonic the Hedgehog series on it. Both Sonic the Hedgehog 3 and Sonic & Knuckles are missing from the lineup, which seems a little strange given a collection as comprehensive as this otherwise seems to be.
Still, there's plenty of nostalgia to experience, and on the Switch specifically, you'll be able to play co-op and multiplayer modes with individual Joy-Con controllers. There's also online multiplayer support, rewind and mirror modes, and challenges to complete for each game on the list. All in all, it sounds like a good buy for someone who owned a Genesis back in the '90s – look for it to land on December 7 for $29.99.