Sega Catcher Online lets you play real claw machines from half a world away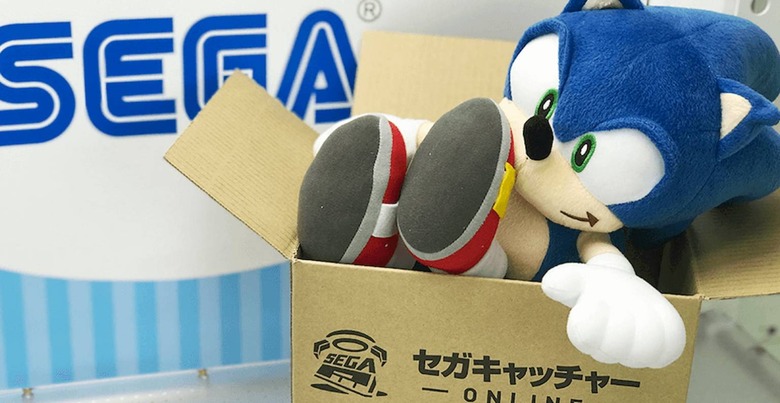 Crane games are common sights in arcades, but now the magic of the internet will allow you to try your luck remotely. Sega has launched Sega Catcher Online in the United States, giving us here on this side of the Pacific a chance to win crane game prizes from Japan.
It's an interesting concept, as users will control actual crane games remotely using their mobile phones. Sega has apparently filled a warehouse with these crane games, and the Sega Catcher Online website shows a pretty wide variety of prizes you can potentially win while playing.
Of course, as with any other crane game out there, you'll be paying for each attempt, and in Sega Catcher Online, you'll do that with a special currency called Sega Points. Each prize costs anywhere between 100 and 200 SP per attempt, and with 130 Sega Points running $1.99, trying to win a prize can certainly get expensive quickly if you aren't careful. In other words, beware the sunk cost fallacy while attempting to win your prizes.
Sega is offering a large collection of prizes through Catcher Online, whether those are stuffed toys, figures, bath towels, pillows, or even snacks. Prizes you win will be delivered to you, and while Sega offers one free delivery per week, subsequent deliveries will cost money. International delivery runs a whopping 2,000 SP, so if you're in the US, you might want to limit yourself to one prize a week.
Sega Catcher Online is available on both the iOS App Store [download] and Google Play Store [download], so if you're so inclined, download it and take it for a spin – just keep a close eye on that bank account as you attempt to win Sega's trinkets.