See the first trailer for Obduction, the spiritual successor to Myst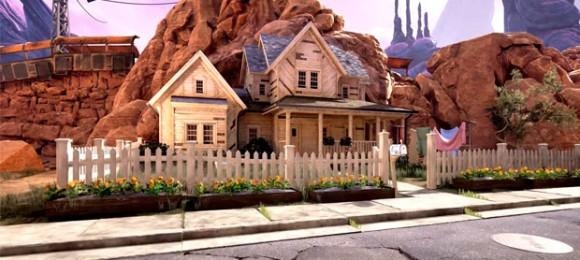 Some of the older gamers among us may remember Myst, the classic puzzle/exploration game for PC that was first released way back in 1993, along with its 1997 sequel, Riven. If you're one of these people, get ready for another trip to an isolated land with a mysterious environment, where you'll struggle to figure out what's going on. Cyan, the developer of those two titles, has just released the first trailer for Obduction, which it calls the "spiritual successor" to the game that started it all.
Those who've played Myst or Riven will immediately recognize the familiarity of Obduction. While players must still try to find their way home, the new title features a bit of a sci-fi theme this time around, with the character having been abducted by a mysterious being and the open world including a bit of an alien landscape.
The developer has gone completely 3D this time around, so there's likely to be a lot less tedious clicking around the screen to figure out what to do next. Here's Cyan's official description of how the game will play:
"You choose where you want to go. You choose how much freedom you want. Choose to have full gamer control, or simplify and explore with a simple click of the mouse. Either way these new worlds reveal their secrets only as you explore and coax them. And no matter how you choose to explore, you fall upon some heavy choices to make with substantial consequences."
Scheduled for release this June, Obduction first came to life back in 2013 as a Kickstarter campaign, with Cyan raising over $1.3 million. The studio says the new game is an attempt to return to their roots, and it's likely a welcome one for fans of the Myst series.