Second population of world's rarest fish found near Tasmania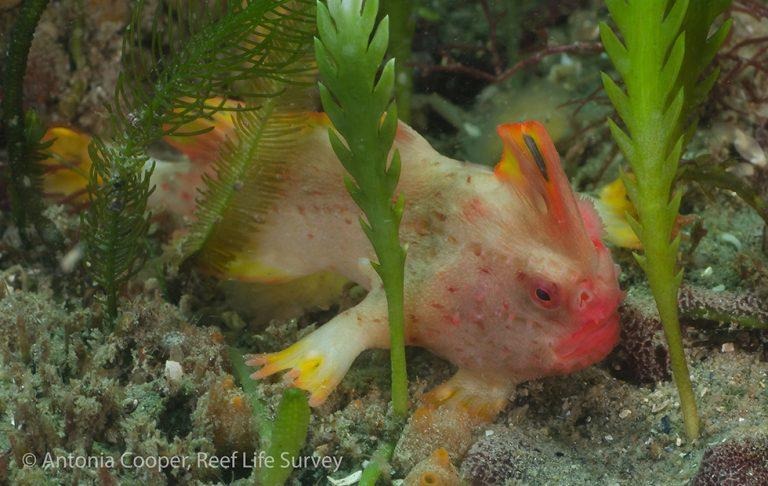 Researchers with the University of Tasmania Institute for Marine and Antarctic Studies have announced the discovery of a new population of the world's rarest fish. The discovery was made by researchers with IMAS and the Reef Life Survey, a citizen science project. This new population joins a previously discovered one, which was the last known Red Handfish population remaining.Thymichthys politus, more commonly known as the Red Handfish, is a fish with an unusual, almost cartoonish appearance. These fish are exclusively found off Southeast Tasmania, where the previously identified population resides with between 20 and 40 members. According to the latest announcement from the University, a second population has been discovered.
This newly discovered population is estimated to also have between 20 and 40 individual Red Handfish, which exist in an area measuring about the size of two tennis courts. The previously discovered population is located in the region's Frederick Henry Bay, but the researchers aren't saying where the new population is located.
The location will eventually be disclosed, but not before it is determined how the area will be managed. The discovery is ultimately the result of someone from the public spotting one of the handfish and taking the time to report it to officials.
Seven divers are said to have spent about 3.5 hours searching the area for the fish, finding one of the critters right before giving up their search. The discovery is an important one for researchers, not only because it hints at the potential existence of other populations, but also because it presents the opportunity to compare the new population with the existing one.
SOURCE: University of Tasmania