Seagate Wireless Plus gets cloud integration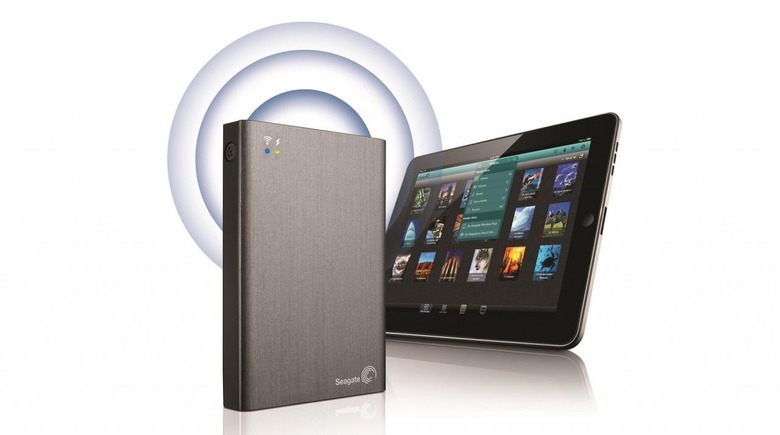 Seagate has expanded its Wireless Plus storage lineup, tossing additional capacities into the mix, as well as integration with various well-known cloud services, including DropBox and Google Drive. The drives work in conjunction with the Media app, which has been updated as well.
The Seagate Wireless Plus storage devices are now available in 500Gb, 1TB, and 2TB capacities, with the first and last among them only being available for preorder. The 500GB model is priced at $149.00 USD, while the next two are priced at $179.99 and $199.99, respectively.
Mobile users, whether on Android or iOS, Kindle Fire, Windows 8, or Windows RT, can wirelessly use the storage devices using the Media app, which enables uploading content to services like Google Drive. Syncing happens automatically.
Said Seagate Marketing VP Scott Horn, "Cloud storage services provide a convenient way for people to migrate files between devices and share with friends and colleagues. With the new Seagate Media app and Wireless Plus mobile storage, people will now be enabled to use these cloud services to access even more media from their Wireless Plus storage device."
SOURCE: Seagate