Seagate misses Q4 financial goals as HDD competition rebounds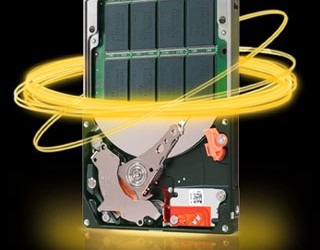 With the massive flooding in Thailand last year, the hard drive market took a beating with many of the major players in the industry having to shut down assembly lines and shift production to other countries. Seagate was banking on growing business significantly due to competitors having significantly reduced production. That hasn't worked as expected as the market has recovered quicker than expected.
We've also seen SSD prices decreased significantly leading more and more consumers to opt for the better performance of SSDs rather than HDDs. The price gap between an SSD and HDD has closed with SSDs getting cheaper and the price of HDDs increasing due to shortage. Seagate announced that its Q4 2012 financial results would miss targets. Seagate expects to report revenue of about $4.5 billion with non-GAAP gross margin of 33.6%.
The company expected at least $5 billion in revenue in non-GAAP gross margin of at least 34.5%. Wall Street expectations were somewhere between Seagate's reality and its own expectations. Seagate also notes that an issue with one of its enterprise line of storage devices resulted in reduced shipments and also impacted earnings performance.
"Seagate expects to report another record quarter of revenue in the June quarter, however we did not meet our expected revenue and margin plan," said Steve Luczo, Seagate chairman and chief executive officer.

"The June quarter's shortfall was due primarily to two factors. First, we did not achieve our planned market share growth as we reduced shipments in response to the industry's faster than expected recovery from their supply chain disruption. Second, we experienced an isolated supplier quality issue that affected one of our enterprise product lines. This product issue impacted enterprise product unit shipments by approximately 1.5 million units and drove our non-GAAP gross margin below our targeted plan. While this disruption to our business was disappointing, we acted quickly and conservatively by suspending shipments of the affected products. We have resolved the issue and have resumed fulfilling our supply commitments to customers."

Luczo continued, "Based on the macro-economic concerns indicated by a broad base of customers, we are approaching the September quarter conservatively and aligning our business for a relatively flat addressable market and modest improvements in our product mix. We are adjusting our production and inventory planning accordingly, and we expect average selling prices and margins to remain relatively stable in the September quarter. We also continue to expect to exit the calendar year with non-GAAP gross margins exceeding 30%."