Seagate 512GB SSD Game Drive for Xbox One arrives in November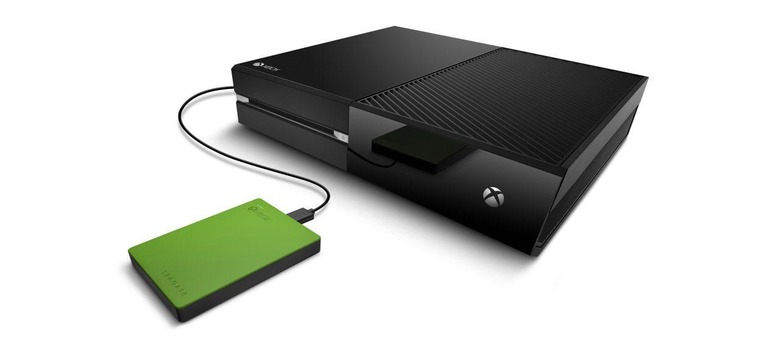 Seagate has taken the wraps off a new SSD drive for the Xbox One called the Game Drive for Xbox. According to Seagate, the Game Drive was designed specifically for Microsoft's video game console, offering gamers an expansion option for storing games beyond the limit of the Xbox's internal drive. The drive comes in a 512GB capacity and will be available starting next month.
The game drive is designed for those who have filled their Xbox One's limited internal storage space and need more room, but don't want to delete existing downloads. Expanding storage capacity is simple with Microsoft's latest console, as you can simply plug in a USB external offering. As Seagate points out, the Game Drive could be used to archive the games that aren't played very often, meaning you won't need to leave it plugged in all the time.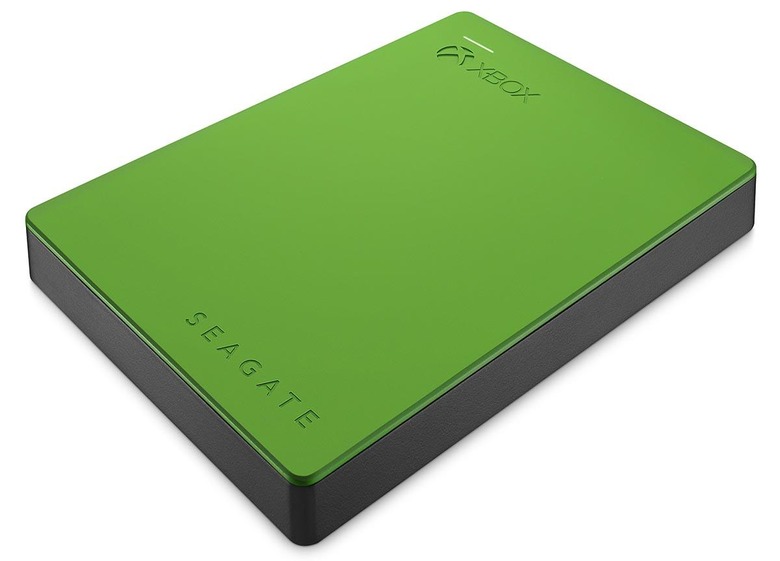 The drive is black with iconic green trim, as well as the Xbox logo stamped in white; the enclosure is made from aluminum. Assuming an average game size falling between 35GB and 50GB, Seagate says you could squeeze fifteen or so games onto the Game Drive.
Those who need higher capacities can grab Seagate's previously launched HDD versions, which come in larger 2TB and 4TB models — that'll hold some 50 or 100 games, give or take. If you want the SSD version, though, you'll be able to grab it starting in November from GameStop, Amazon and some other retailers for $199.99 USD. Check out the timeline below for recent Xbox One news!