Sea swallows five Solomon Islands as water levels rise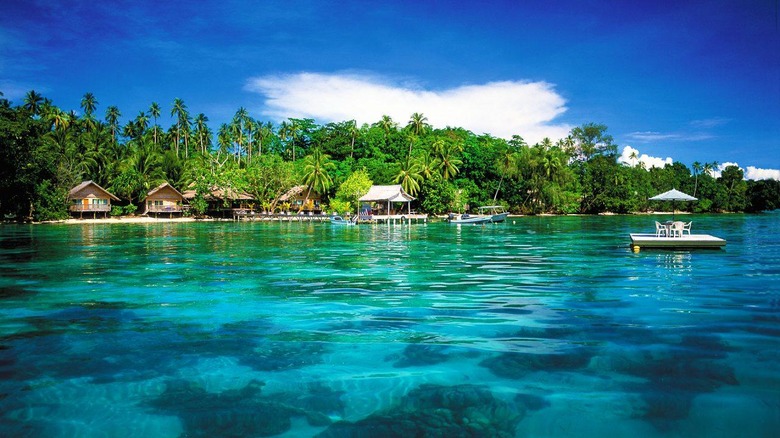 Climate change has claimed five small Pacific islands, according to a new report in the journal Environmental Researcher Letters. None of the islands were home to humans, and they ranged in size from 2.5 to 12.4 acres — not huge, certainly, but still quite large and equally beautiful. The five are among the Solomon Islands, and they aren't the only casualties of rising water levels — half a dozen other islands in the region have lost large portions of their land to the sea, and in some cases, villages were destroyed and their residents had to flee.
Sea levels in the Solomon Islands have been rising for the two or so decades, with some years seeing nearly half an inch in water level increases. Over these years, this has eaten away at low-lying islands, including the five that are now part of the underwater world. If water levels continue to rise, more of the remaining islands will end up under water, and additional villages could be destroyed, as well.
This is said to be the first study that confirms the serious effects climate change has had on these islands, and it involved looking at satellite photographs dating as far back as 1947, among other things. The photos comprised 33 islands total, many that are home to humans.
One of the affected islands is Nuatambu, and it has seen serious coastal erosion as water levels rise; since 2011, 50-percent of its habitable land is gone, as are 11 of the houses that used to be on that land. There are said to be 25 families living on the island.
VIA: The Guardian