Sea of Thieves gets one last (massive) beta before launch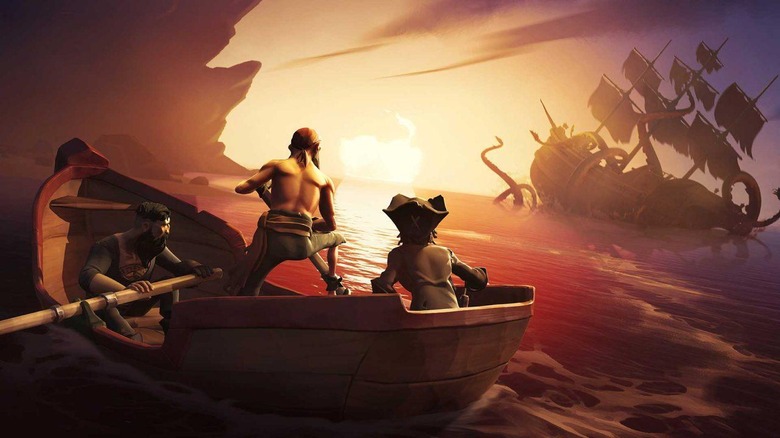 We are quickly closing in on the launch date for Sea of Thieves. Anticipation for this new title from Rare and Microsoft is high, thanks in part to the many beta tests Rare has been hosting to make sure Sea of Thieves is ready for prime time. Rare is ready to put the game's servers through their paces one more time before launch, announcing today what will be the final – and largest – beta for Sea of Thieves.
Sea of Thieves Executive Producer Joe Neate revealed the details of this final beta in a new developer update video published today. Since this is the last hurrah before Sea of Thieves arrives at launch day, this beta will be open to all PC and Xbox One players, culminating in what will certainly be the largest test to date.
Since this is open to everyone, Neate warns that players might encounter some problems this weekend. Should Rare's servers get overcrowded, the company might place players trying to log on into a queue, while those who are in-game might experience some store outages at times of heavy load. Rare will be keeping everyone abreast of any issues the game is experiencing over on the Sea of Thieves Twitter account.
Players who have participated in previous betas will have more to look forward to this time. You'll get to interact with the Merchant Alliance for the first time, which will task you with shipping animals between ports, caring for them during the course of your voyage. You'll also encounter skeleton forts out on the open seas, which will be identified by a skull-shaped cloud in the sky above the fort. Raiding one of these forts can result in great rewards, but you'll need to be wary of other players, who will no doubt be drawn in as well.
The beta is up and running right now, and will end on Sunday, March 11 at 10 AM GMT. To access it, you simply need to download the beta from the Xbox or Windows Store, though it should be noted that you need an Xbox Live account regardless of your platform and Xbox Live Gold if you're playing on Xbox One. Other than that, there aren't any restrictions on who can join, so happy sailing!