SDCC: New Justice League trailer debuts, Wonder Woman 2 confirmed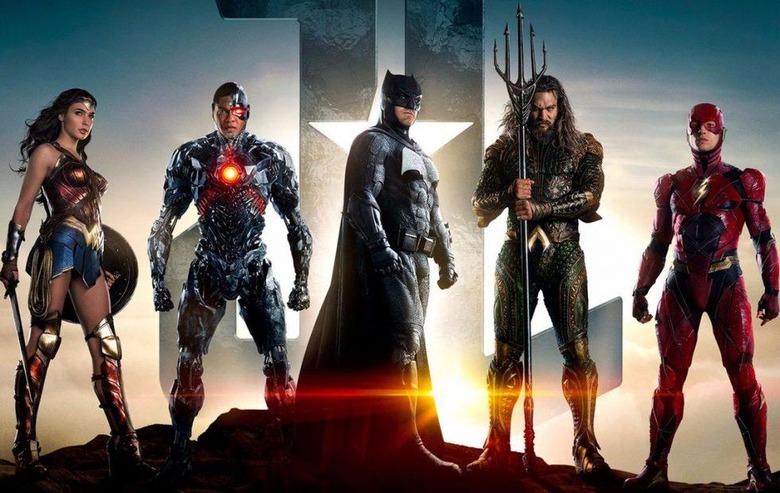 Marvel isn't the only comics giant dominating this weekend's San Diego Comic-Con with news, DC and Warner Bros. are there with their own announcements about the DC Extended Universe. The key focus, of course, is the upcoming Justice League movie, and that means a new trailer for the superhero team-up was unveiled, featuring none other than Batman, Wonder Woman, Aquaman, The Flash, and Cyborg.
The new Justice League trailer features footage with plenty of spectacular action, but we also Batman trying take the lead and round up the other heroes after Superman's death in Batman v. Superman: Dawn of Justice. We also get a good look at villain Steppenwolf, and the whole thing ends on a tease that might be a hint of how Superman will appear in the movie.
Justice League will be hitting theaters on November 17th, and will be the first DCEU film after the massive success of Wonder Woman. It looks like Warner Bros. might have taken the Batman v. Superman criticism to heart, as Justice League seems to have toned down the dark and gloomy atmosphere and even features some humor from The Flash and Alfred. Also a good sign is the movie's new poster, which has the five heroes in their bright and colorful costumes.
Speaking of the Wonder Woman movie, Warner Bros. officially confirmed that a sequel was on the way, with actress Gal Gadot reprising her role as Diana Prince. There's was no mention of a release timeframe, but it's a safe bet it's at least a few years away. Wonder Woman director Patty Jenkins has previously voiced her interest in directing a sequel, but it's not yet confirmed if she'll be returning.
Several other movies in the DCEU were revealed to be on the horizon, including Suicide Squad 2, Shazam, Justice League Dark, The Flash: Flashpoint, and Green Lantern Corps.
SOURCE Warner Bros.