SCUF Elite custom Xbox Elite Wireless controller debut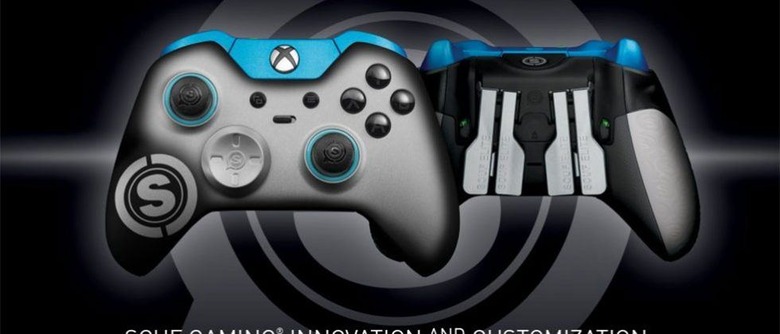 SCUF and Microsoft have teamed up to allow Xbox gamers to order a highly customized Elite controller that suits their style and gaming tastes. Under the new customization program buyers can create custom Xbox Elite wireless controllers via the SCUF Elite Customization Program with controllers starting at $149.95.
The program allows the gamers to build their ideal Elite controller by choosing from unique designs and color treatments. The available custom components include faceplates, buttons, trim, and SCUFF accessories. The pricing will vary depending on the options the player chooses.
Among the options to choose from is the SCUF Elite paddle control system and directional bias D-pad kit. This kit includes four SCUF paddles using the Paddle Hatch System that are built into the existing battery door making for an easy swap with the battery door of your existing controller. The D-pad is made with ergonomics and fast access in mind. This kit is available globally for $39.95. Another new product is the SCUF Elite Precision thumbsticks that come in various sizes.
The Elite Precision thumbsticks and Pro Grip Handle kit will roll out globally soon for $29.95 and will be offered in five colors. The colors include black, white, red, blue, and green. The interchangeable thumbsticks include three domed sticks in regular, medium,and long sizes. The kit also includes three concave thumbsticks. SCUF Gaming is the exclusive Xbox Elite Wireless Controller accessory partner for Xbox.
SOURCE: SCUF Gaming