Scuderia Cameron Glickenhaus shows off 004S supercar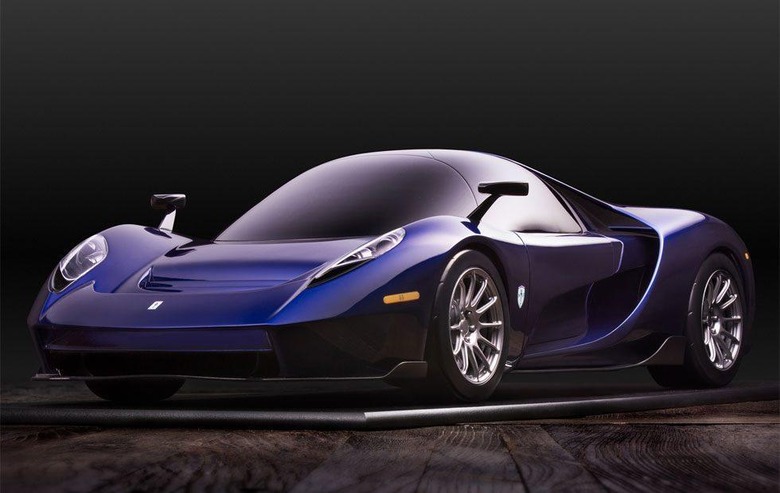 Scuderia Cameron Glickenhaus or SCG has unveiled a new supercar that will slip into its line under that $2 million 003 hypercar. The new car is called the SCG 004S and it's much more "affordable" with a price of around $100,000. That much loot will get you a very cool car that the company calls a "fully legal race car for the road."
The 004S packs in a 650hp engine and tips the scales at a svelte 2,500 pounds. The car looks fantastic, just as a super expensive sports car should. There are lots of aero bits and the greenhouse is rounder than you might expect on a supercar.
Inside the 004S channels the infamous McLaren F1 with a three-person seating arrangement that puts the driver in the dead center of the car. Passengers ride behind and to the sides of the driver. It looks as if it might be a bit hard to get into that driver's seat.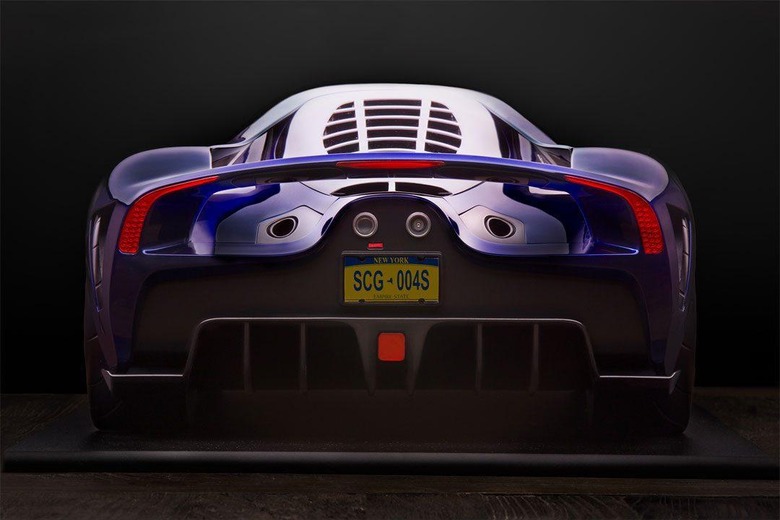 The manual transmission has a gated shifter that looks like something out of an old Lamborghini. The gauges in the rendering are all manual with little digital crammed inside. The only modern conveniences that appear to be in the car are a rearview camera and an iPhone dock.
The engine powering the car is a 5.0L twin-turbo with an 8,500 rpm redline with about 650hp and 531 lb-ft of torque. For those who don't want that gated manual transmission a paddle-shifted auto will be an option. Only 250 of the cars will be made per year.
SOURCE: MotorTrend