SCOTTEVEST Q.U.E.S.T. Vest brings the pocket count to 42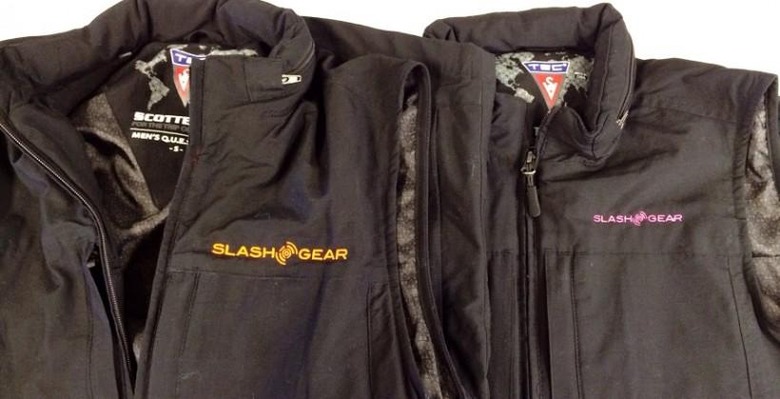 SCOTTEVEST is known for making clothing for the gadget enthusiast. Simply put, the clothing, whether it be pants or shorts, a jacket, or one of the many other options — all have lots of pockets for carrying your gear. Those checking out SCOTTEVEST gear will find pockets large and small, and there is even some options for interior cable routing. That having been said, the folks at SCOTTEVEST have recently unveiled a few new pieces, one of which has the pocket count closing in on 50.
The new additions to the lineup include the Q.U.E.S.T Vest, the Sterling Jacket, and the Pack Jacket. The first mentioned, the Q.U.E.S.T Vest is the one with the large number of pockets. The count sits at 42. There is an RFID blocking pocket to protect gear such as a passport or credit card and otherwise, you will find pockets for everything to include a pen, or glasses, to larger items such as an iPad or water bottle.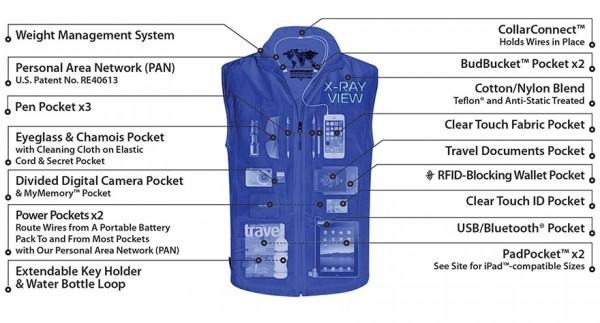 SCOTTEVEST has the Q.U.E.S.T. available in two colors, black or beige. The vest is priced at $145 and ships in a variety of sizes ranging from small to triple-X L and even a triple-X LT. Along with the Q.U.E.S.T. Vest the Sterling Jacket is also available for both men and women. This one has six color options and brings a total of 23 pockets. The Sterling Jacket is priced at $150 with the color options including black, beige, fog, navy and red.
The other new addition was the Pack Jacket, and in this case, is only available in the mens lineup. SCOTTEVEST has this one priced at $75 with color options to include black, graphite, sky blue, navy blue and red. This one has 13 pockets and is being touted as the lightest jacket ever in the lineup. It weighs 272 grams, which in comparison, the iPad Mini weighs 308 grams.
Similar to the Q.U.E.S.T. Vest, the Sterling and Pack jackets both have a wide variety of pocket sizes. Basically, they both have some internal cable options and can also handle a variety of devices ranging from smartphones to tablets. Additionally, these are sporting a Teflon coating to help protect against stains.