Scosche Unveils Realm High-End Headphones And Earbuds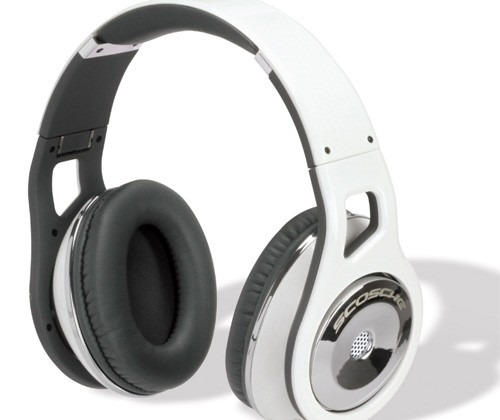 Scosche has unveiled two new high-performance headphones under its Realm brand, which has been known for its high-end series of car audio components. The company has leveraged that experience to develop an over-ear model (RH1056md) and an earbud model (IEM856m) so that audio enthusiasts can enjoy Realm's premium audio quality everywhere.
The over-ear model features 40mm drivers with precision-wound copper voice coils and rare-earth neodymium magnets. The ear pads are made from memory foam that conforms to each user's ears when warmed. The headphone can also fold to fit into a travel pouch and they come with two gold-plated audio cables, a case, a gold-plated 3.5mm quarter-inch adapter, a computer adapter, and a clothing clip.
The earbud model features a bi-hybrid motor structure with a 10.7mm dynamic driver for low frequency reproduction and 6.3mm balanced armature drivers for mid and high frequencies. The soft ear cushions are made with hypoallergenic silicone.
Available now, both models come in either white or black and are iPod/iPhone-certified. Beyond listening to music, you can also answer and end calls, skip tracks, and adjust volume thanks to Scosche's tapLINE III control surface and mic. The over-ear model is priced at $230, while the in-ear model is $250. For more details, visit the product page here.
[via iPodNN]