Smartphone accessory maker Scosche is making a brief return to the fitness field. This time, however, the Rhythm+, the aptly named successor to the pulse monitor it introduced in 2012, sheds off a bit of its features and, in return, is simpler than ever to use. It's also cheaper too, which is definitely a huge plus.
While fitness bands nowadays are bulking up on smart features, Scosche is heading for the opposite direction. Make no mistake, however. The Rhythm+ is just as useful and probably even more impressive than others in its class, but it won't require you to be a rocket scientist to use. In fact, it focuses on only one task and one task alone: monitoring your heart rate.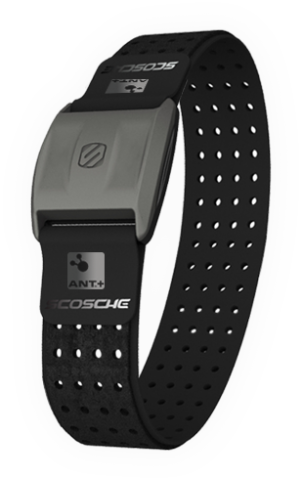 The Scosche Rhythm+ uses the same principle employed by other such portable heart rate monitors, which utilizes LEDs and photo sensors to measure blood flow and calculate the pulse. For this part of the technology, Scosche has partnered with PerformTek which is supposedly the same partner that LG chose for its LifeBand. This is the Rhythm's primary objective and it won't be distracted by unnecessary features that its predecessor boasted of. This refers particularly to the audio playback control buttons that the Rhythm+ has now thrown out the window.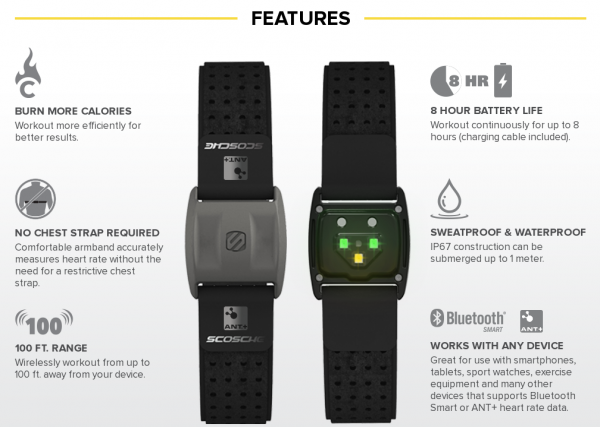 That's not to say that the fitness band is "dumb". It still communicates with your smartphone, be it Android or iOS, via Bluetooth 4.0 or ANT+, and is compatible with popular fitness apps like RunKeeper or Endomondo. It also steps up the game when it comes to longevity, lasting for an advertised 8 hours, up from the original Rhythm's 6. It is also sweatproof, which is a common issue in sports trackers, and waterproof, but only up to 1 meter in depth.
What will perhaps sell the Scosche Rhythm+ the most is the price tag. Down from the 2012 model's $99.95 retail price, the Rhythm+ will only ask for $79.99 this time. If you only ever needed a dedicated heart rate monitor and none of the bells and whistles of smartbands, then this hardy device is definitely a bargain.