Scosche BoomBottle+ fits into the water bottle cage on bikes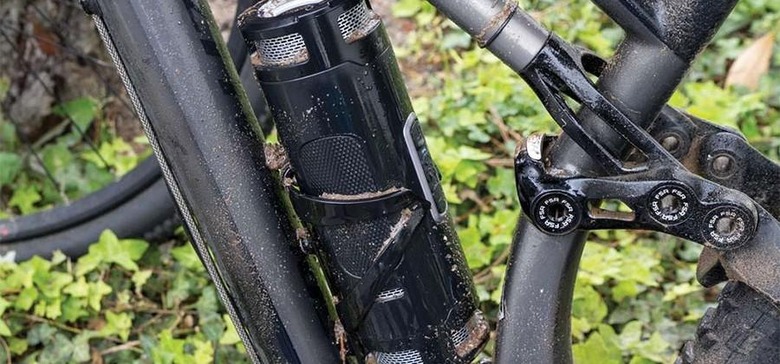 Scosche has been making wireless audio gear for years and years. The company has unveiled a new Bluetooth audio product aimed directly at bicyclists that want some music to listen to while they pedal. The product is called the Scosche BoomBottle+ and it is sized to fit inside most water bottle cages out there.
The upside to using a Bluetooth speaker like the BoomBottle+ rather than headphones is that the rider can keep their hearing and situational awareness intact with no hearing blocked with earphones. The new BoomBottle+ is an upgrade to the original BoomBottle that Scosche launched in 2013.
The BoomBottle+ has a larger battery inside with 6000mAh of power allowing it to last up to 50% longer per charge. That big battery is good for up to 15 hours of audio per charge. The device can also be used to top off your mobile phone on the go.
An EQ lets users choose outdoor or indoor sound modes and stereo sound is supported by paring two BoomBottle+ devices together. The unit has larger audio drivers and passive bass radiators to deliver 360-degree sound. An IP67 rating means that the BoomBottle+ will survive splashes and rain that might catch you on your ride. Scosche offers the BoomBottle+ for $179.99 now.
SOURCE: Gizmag