Scientists discover new type of star near Earth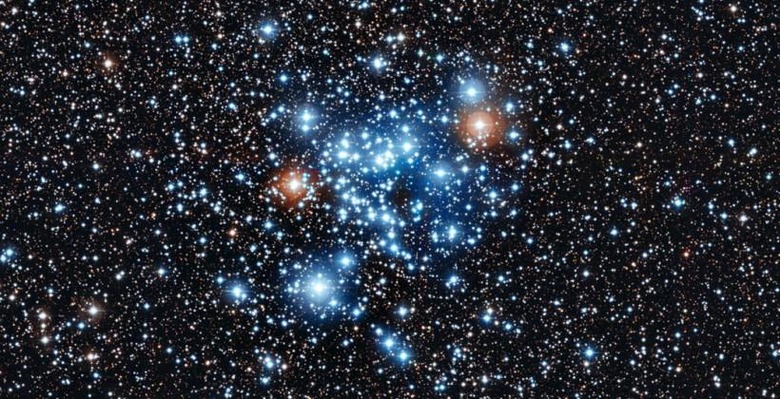 About 7,000 light-years from Earth, a relatively small distance, scientists have discovered a new type of variable star via a star cluster called NGC 3766. The discovery was made using by Swiss researchers working at the La Silla Observatory in Chile, and is the culmination of 7 years of work. These stars have a variable brightness beyond what was considered normal.
The details were released today in Astronomy & Astrophysics, a scientific journal, and revealed that the star cluster has three dozen stars with a brightness variability the same as the sun – approximately 0.1-percent of their brightness – but much shorter variability cycles, which last between 2 and 20 hours for different planets in the cluster.
Said one Geneva Observatory member, Sophie Saesen, "The very existence of this new class of variable stars is a challenge to astrophysicists. Current theoretical models predict that their light is not supposed to vary periodically at all, so our current efforts are focused on finding out more about the behavior of this strange new type of star."
While the researchers now have more work set out for them to figure out what is causing the variable brightness that is so extreme and frequent, those involved already have some clues that could point them in the right direction. One is that the brightness variability of starts is based on their internal properties, and the second is that fast-spinning stars can begin to essentially disintegrate.
When observing the bright planets in this cluster, it was revealed that they spin at more than 50-percent of their individual critical velocities, the point at which they'll break apart into huge chucks of shrapnel. The fast spinning, says the researchers, will affect the properties that control their brightness. To what degree it is involved, however, is still unknown.
SOURCE: Space