Saygus take two: ambitious new Vphone on its way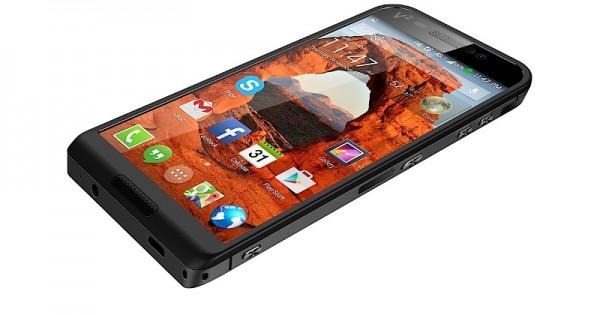 If you don't remember or haven't heard of the name "Saygus" at all, you cannot be blamed. The company had a short but somewhat glamorous stint in the smartphone market way back in 2009 with its first Vphone, appropriately called the V1. But then it suddenly vanished and no one heard from it again. That is, until today. Founder Chad Sayers has published an open letter to the company's investors, laying out plans for the next Vphone, with feature that sound even more ambitious than its stillborn predecessor.
Back in the days, the Vphone V1 was already quite the hot item. It was one of the few smartphones in the market that offered a slideout QWERTY keyboard. But more than that, it boasted of two-way video calling at a time when such a thing was still unheard of. But delays became the death of the V1 and its specs eventually became outdated and the phone vanished into obscurity. But while the company is still trying to pick up the pieces, it isn't letting its past errors get in the way of its ambitions.
At first glance, the new Vphone, rumored to have a "V-squared" (V2) moniker, sounds like any high end smartphone these days: a 2.5 GHz quad-core processor, presumably a Snapdragon 801, 64 GB of storage, a 5-inch Full HD screen. But that isn't even just the tip of the iceberg.
The new Vphone will have 3D audio by Harman Kardon. It will utilize Wireless HD streaming technology from Silicon Image. The undisclosed camera will have the much-coveted Optical Image Stabilization, and a dedicated shutter button to boot. The battery will support Qi wireless charging. But not only that, thanks to some unnamed new battery saving technology, the normal 3,100 mAh capacity can actually deliver 4,500 mAh. There is also supposedly a biometric sensor of some sort on one of the edges, not the back or front of the device. And it only uses 2 microphones to implement noise cancellation. No QWERTY keyboard this time though.
If this all sounds too good to be true, there's a chance it actually might be and previous followers of Saygus can't be blamed for taking a more cautionary approach to the company's promises. The smartphone landscape has changed considerably during the time that Saygus was MIA and the competition is more aggressive. The company simply cannot afford to delay their promised next gen Vphone if they plan on leaving a lasting impression better than the one they left in five years ago.
VIA: Engadget