Satechi Wireless Gamepad for mobile devices now available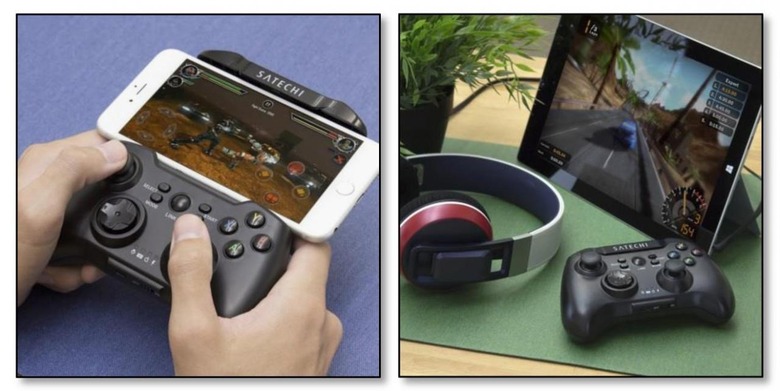 Satechi has introduced and formally launched its new Wireless Gamepad, a Bluetooth gaming controller that works with iOS, Android, and Windows devices. The controller can be used with both smartphones and tablets, featuring a spring holder for attaching phones. The controller brings with it a total of three gaming modes, each of which are tailored to a specific platform.
The game controller, which is available now through Amazon and Satechi, offers a total of two joysticks and 14 buttons, as well as a directional pad. The iCade Mode is for use with iOS, making the controller suitable for "iCade classic games" and a bunch of more modern games. Those with iOS will need to download the "iCade" app from the App Store.

Then there's the Android/Mouse Mode, which is used by Android gamers. And finally, there's Joystick Mode for use with Windows devices, including with Steam games. The wireless range tops out at 23ft, and there's a rechargeable 220mAh battery. A sleep mode helps the battery last longer.
The device is available for $39.99 USD, though it is is discounted presently on Amazon. Check out the timeline below for other recently introduced and possibly launched mobile gaming pads!