Satechi unveils new Bluetooth Multi-media Remote Control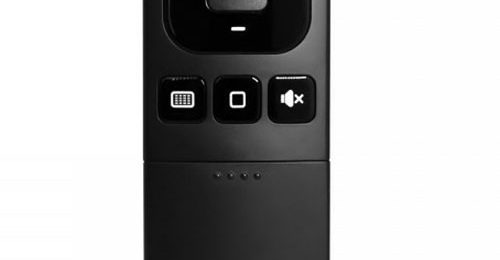 Satechi has unveiled a new Bluetooth remote control that not only works for the iPhone and iPad from Apple, but will work with any OS device supporting Bluetooth. The remote control sells for $39.99 and is a smaller handheld device. The device supports Bluetooth 3.0 class II profile and will also work with computers for controlling multimedia video from across the room.
The little remote control has a home button that activates Siri for controlling the iPhone using your voice. It can be used as a presentation remote control with the MacBook in the business environment. One of the cool features is that the media remote also has a button on it to activate the shutter of a camera such as the iPhone camera.
The remote has a range of 33 feet and uses a pair of small coin cell batteries good for up to six months use. This is an interesting remote since the single device can be used to control just about anything supporting Bluetooth. The remote is available right now.