Satechi BT Portable Speaker Now Available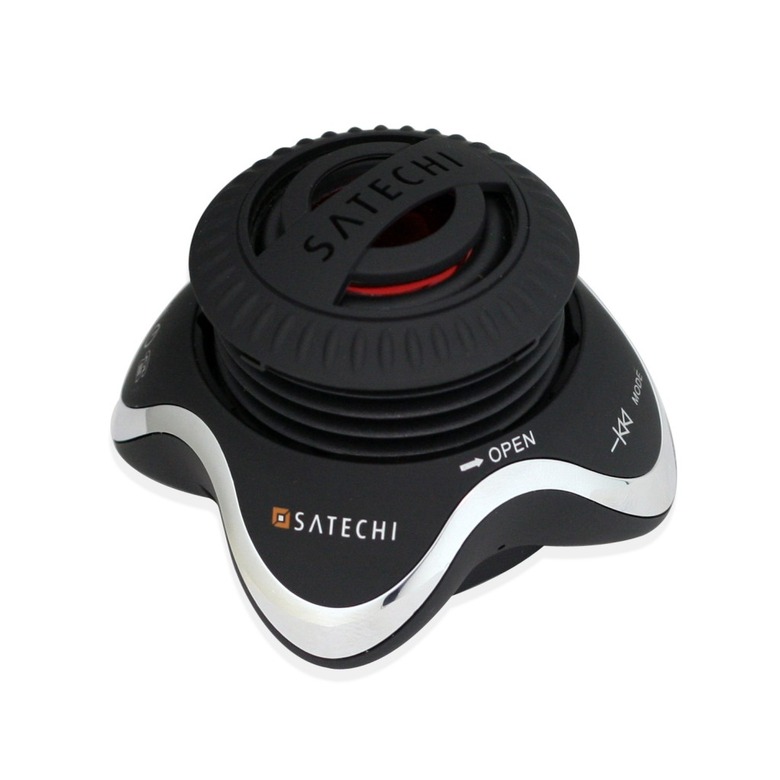 For those shopping for a tech enthusiast this holiday season, take a gander at Satechi's latest product. Satechi, a leading mobile accessories manufacturer, is pleased to announce their newest addition – the BT Portable Speaker. With a Bluetooth enabled device, you can listen to high quality audio or make phone calls, sans messy cables! The BT Portable Speaker works with most smart phones and tablets including iPad, iPhone, iPod, Android phones, MacBooks and more.
The BT Portable Speaker, weighing in at a mere 3.3 ounces, is highly transportable, but Bass lovers don't fret. This speaker is loaded with Satechi's signature Bass Expansion System which extends the speakers to amplify audio range. If you're attached to your beloved subwoofer and think nothing else can compare, think again. The BT Portable Speaker has a vacuum chamber that "opens up like an accordion" to mimic the acoustic properties of your beloved subwoofers.
The speaker comes equipped with long-lasting lithium-ion rechargeable batteries, ensuring up to six hours of playback time. You will also find integrated buttons to control next track, volume, play/pause and answer/end calls. An LED status indicator, USB cable to connect the device to any USB charger or port and 3.5mm jack compatible with most Bluetooth-enabled devices are additional features of the BT Portable Speaker.
Be sure to pick one up for your tech lover!