Satechi Apple Watch charging dock can top off from a MacBook or iPad Pro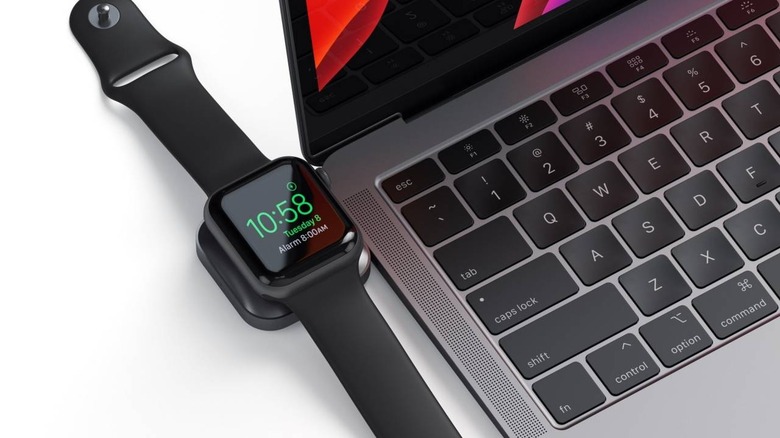 Apple has yet to solve the Apple Watch's battery life problem but, in the meantime, accessory makers are seeing an opportunity to capitalize on the need to charge the wearable on the go. Apple's own charging accessories for the Apple Watch can be big or long, depending on which one you go for. Satechi, however, is offering an almost ingenious solution that simply sticks the magnetic charging dock to the side of a MacBook or iPad Pro.
In a nutshell, the Satechi USB-C Magnetic Charging Dock for Apple Watch is a small box with a USB-C plug that you can directly plug into any USB-C power source. The latest MacBook Pros and iPad Pros immediately come to mind, especially since all they have are USB-C ports anyway. Given the number of USB-C power banks these days, those would suffice too.
The appeal of Satechi's solution is that you don't have to bother with cables if you don't have to. That is if you don't mind something jutting out of your device and potentially covering other ports. For the latter problem, Satechi does include a short female to male adapter to give some gap between the charger and the device.
The dock is MFi-certified so you don't have to worry about non-compliant and potentially harmful power output. It is also guaranteed to be compatible with all Apple Watch models. And, of course, there's the magnetic hold that lets you charge the Apple Watch upright, which is perfect for charging it from a propped up iPad Pro.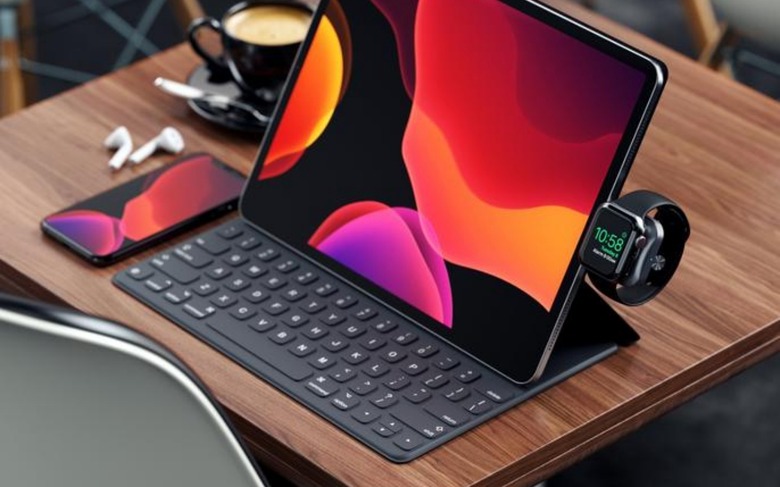 It doesn't come cheap, though. The Satechi USB-C Magnetic Charging Dock for Apple Watch retails for $44.99, almost twice the price of the official portable Apple charger. Consumers will have to decide whether the portability and convenience warrants that price, or at least wait for some promo or discount to pull the price down a bit.