Satechi 108W Pro USB-C PD Charger won't split power among your devices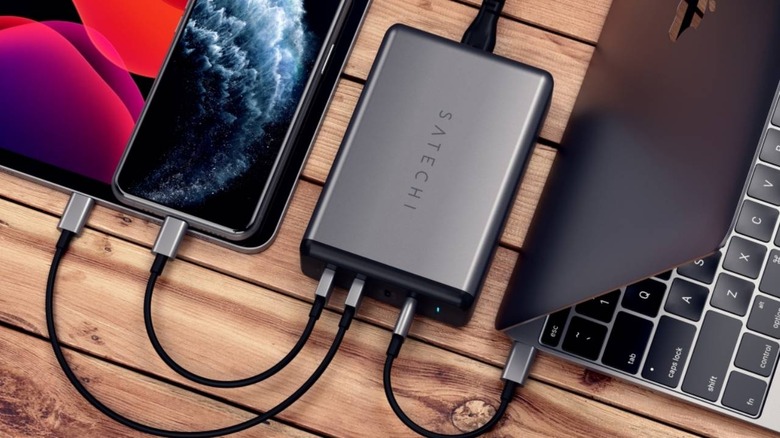 The number of our electronic devices may be multiplying but the sockets we charge them from definitely aren't. Even in homes and offices, charging ports may be a diminishing commodity and typical USB hubs don't exactly push out enough watts to meet the hungriest of gadgets. At CES 2020, Satechi is unveiling a new 108W Pro Desktop Charger that will supply all the power that your devices need, no matter how much that may be.
Desktop charging hubs aren't exactly new but for all their advertisements of high power output, most of them have one unfortunate trait in common. They often split that power output depending on how many devices are connected at the same time. The result is that they don't deliver enough power to properly charge, say, a laptop if you're also charging a large tablet and a phone at the same time.
Satechi promises none of that with the 108W Pro USB-C PD Charger. As the product name implies, it delivers 108 watts of power, which is the total amount that two USB-C PD ports can give. Yes, it does split them up but still manages to give 90W and 18W per port. The two USB-A ports give out a total of 12W.
Despite that power output, the Desktop Charger comes in a small, sleek design that allows you to carry it around and use it wherever there's a single power outlet. Satechi also promises users won't have to worry about overheating thanks to durable heat-resistant materials.
The Satechi 108W Pro USB-C PD Desktop Charger is available now both from Satechi.com and Amazon.com. The $79.99 might look like a hefty price tag for a desktop charger but it might make up for it with the space-savings and stress-savings you can get out of it.