Sanyo PLC-WXU700 LCD projector announced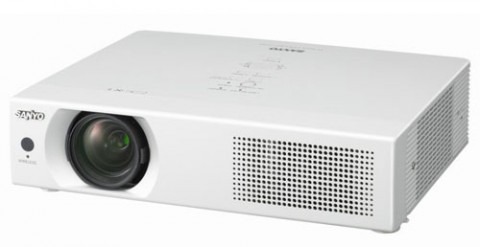 Sanyo announced their PLC-WXU700 LCD projector today and it's supposedly the first device of its type to feature 802.11n Wi-Fi, which makes for added compatibility and connectivity–two very important things in the projection world.
You can connect this projector to a PC running Windows Vista and it will automatically become a network projector. It can stream videos in 1,280 x 800 resolution and features a 500:1 contrast ratio and 3,800 lumens of brightness.
It weighs 8-pounds and is capable of streaming all sorts of video formats include WMV and MPEG-1, -2 and -4. Inputs include HDMI, S-video, composite and VGA. USB and USB mini ports are included as well as an Ethernet jack. You can get the Sanyo PLC-WXU700 next month for $2,995.